Learning a language is an incredibly rewarding experience, but it can also be intimidating. If you took French classes in high school, you might dread the idea of "studying." For many students, it means spending hours pouring over textbooks or painstakingly copying out verb conjugations. But, actually, studying can and should be something you look forward to doing! And, with the help of digital resources, you can find a way to immerse yourself in French without even realizing that you're technically "studying." 
Because every student has a different learning style, we know that what works for one won't necessarily work for another. Maybe you love watching Youtube videos, but don't listen to podcasts. Or you've tried Duolingo, but it's just not the perfect app for you. We've created a guide that will help you find the digital resource that best matches your learning style. Below you can find out what Apps and YouTube accounts we recommend as well as discover our favorite websites, and podcasts! 
By Sophia Millman
Apps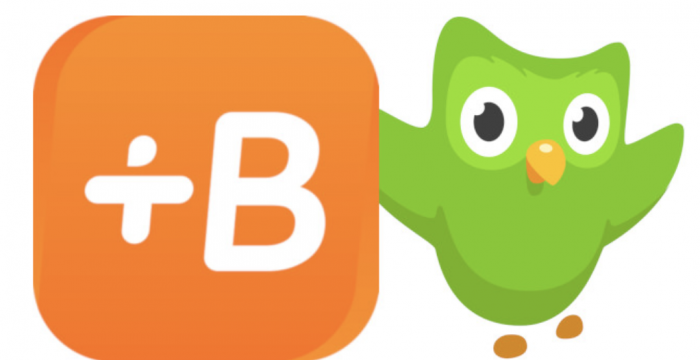 for students who want to polish their accents
Created in 2008 by a team of German linguists, this small start-up quickly became one of the most popular learning apps. Babbel isn't free so we recommend sampling the trial version before subscribing. Babbel is a great resource if you want to work on your pronunciation. The quality of its recordings exceeds those of Duolingo and it has excellent speech recognition features. 
Price: $4.95 a year / $
9.95 a month
for students who love playing games
Duolingo famously turned language learning into a game. You match words, fill in phrases, and practice your pronunciation in order to level up. You can also compete with your friends. The app allows you to visualize your language mastery and identify which skills you need to improve. Lessons are about 5 minutes long and perfect for a subway ride or standing in line. 
Price: free / Duolingo plus: $9.99
for students who want to focus on vocabulary
Memrise helps you learn vocabulary lists that correspond to your level and to how quickly you want to progress. The app teaches you French words and phrases by pairing them with creative and funny pictures. It also prioritizes conversational skills over technical exercises. 
Price: free / Pro: $60 a year
for students who want to learn colloquial French
With Busuu, you can have a language-learning pen pal and learn to speak like a French native. Your speaking exercises are evaluated by Busuu students in France if you grade someone else's homework in English. (Since there are over 90 million users around the world, it's easy to find a study partner!) Lessons include helpful tips on informal and local usage. 
Price: $8 for 1 month / $45 for a year
for students who want to be active members of a community
YouTube polyglot star Steve Kaufmann created this app in order to bring together a community of language lovers. With the free version of LingQ, you'll have access to thousands of lessons which consist of small texts with accompanying audio. With the premium version, you can participate in one-on-one or group conversations, vocabulary quizzes, and a variety of other activities.  The app is customized to your needs so you can choose the story or topic you're interested in. Some of our favorite stories include TED talks in French, Alice in Wonderland, One Year in France, The Foreign Language Institute French course, and The Little Prince. 
Price: free / premium: $39 a month 
Podcasts

for beginners
​This is one of the longest-running French language podcasts on the web. Episodes are released three times a week, are a manageable five minutes long, and focus on an aspect of the host Laetitia's life. Laetitia is une parisienne who talks about her daily life in the city of lights.
for students who want to keep up with current events
This podcast is hosted by real French journalists who speak slowly so that their international listeners can understand them. Every episode has the most important news of the day in just under ten minutes. At the end of each episode, the hosts explain in detail at least one interesting word that they used during the broadcast. You can also consult the free online transcript of the episodes if there are phrases you don't understand. 
for fans of podcasts like This American Life
This addictive podcast is the perfect way for you to sharpen your listening skills by becoming familiar with a variety of French voices and accents. Transfert is the French equivalent of The Moth: one person recounts an intimate story from his or her life. The narratives are often about love, family secrets, or strange coincidences. Some of our favorite episodes include: "Jusqu'ou peut on aller pour devenir ami avec ses voisins?", "Savoir cerner les autres", "La personne en face", and "Etes-vous vraiment la personne que vous pensez être?".
If you're a big podcast listener, check out the rest of our favorite podcasts
here
!
Websites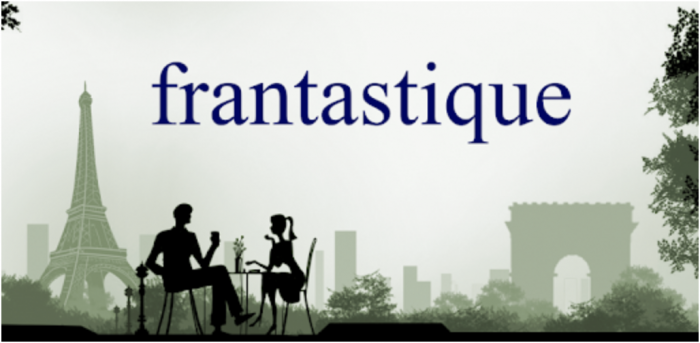 for students who like learning through stories
Frantastique sends you a 15-minute lesson every day that's based on a fun story. After watching a video that illustrates the story with audio and text, you study the story through interactive exercises. The site adjusts to your abilities, focusing on the gaps in your knowledge of French. Ultimately, you learn extremely efficiently because you don't waste time going over what you already know. 
for vocabulary practice
This handy dictionary site will improve your vocabulary in a number of ways. It provides detailed definitions in French, and includes a conjugator, thesaurus, as well as English-French and French-English translations. There are also a number of games and quizzes available on the site to test your language skills and cultural knowledge! 
for grammar practice
Experienced french teacher Laura Lawless created this site for French learners of all levels. You can find hundreds of lessons that include reading and listening comprehension. Lawless French has particularly good descriptions of grammatical concepts, including an amazing tool called the subjunctivisor. 
for the most accurate translation tips
This website provides very comprehensive French-English and English-French dictionaries. Its Language Forum pages provide insights and opinions into finding translations for idiomatic expressions across the two languages.
Youtube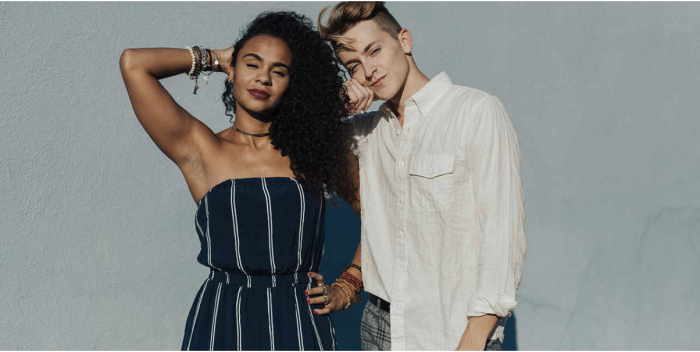 This channel is run by two friends (featured in the photo above!) who speak fluent French and discuss language, travel, and their personal lives. Try out some of these mini-lessons: French "Days of the Week," "How to pronounce the French "R," "French filler words," "Say 70, 80, 90 in French," "Nos chansons préférées en français" and "Mots difficiles à prononcer en français." Any episode that's in French comes with English subtitles, which makes this channel ideal for beginners!
Hugo Cotton created his teaching method based on Steven Krashen's theory of second language acquisition. Cotton hosts a podcast and has his own website: innerfrench.com. Although his Youtube channel doesn't contain as many videos as most of the channels mentioned above, Cotton's videos are great because he explains quirks of the French language and breaks down all sorts of interesting components of French culture. 
Alexa explains concepts slowly in English and you can also watch her videos with French subtitles to add an extra layer to your learning. Another plus is that her videos are very short (normally about two minutes-long), so you can rewatch them easily to really master certain concepts. We highly recommend her pronunciation lesson series, which you can speak along with to work on your accent. 
Want more YouTube channel suggestions? Read our full post about them
here
!