Read in French and support small businesses! We have compiled a list of our favorite independent bookstores – in the Twin Cities area and in the US – that have a wide selection of books pertaining to anything French. They are all operating during the Stay Safe order, offering curbside pickup, delivery and/or shipping options. Most of these bookstores also have partnered with some platforms to give you the convenience of ebooks/audiobooks with the benefits of shopping locally!
Finally, you will find our French books recommendations and information about Coucou's book clubs. 
By Coucou Minneapolis
Local Bookstores
Content Bookstore – Northfield, MN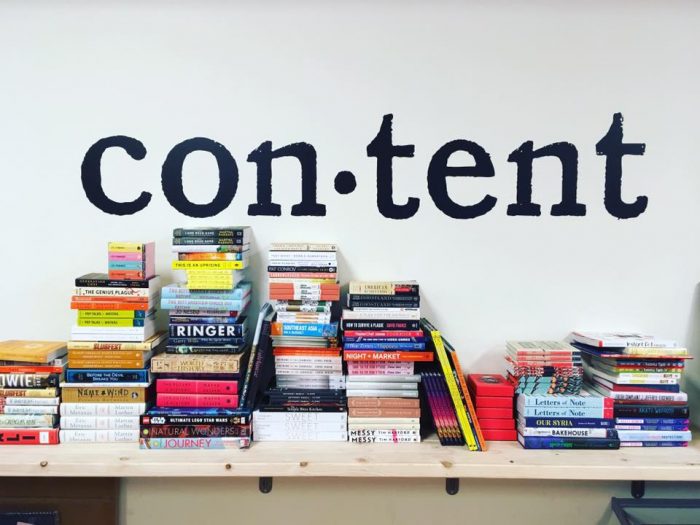 Content is an independent bookstore in historic downtown Northfield, Minnesota. They offer a lovingly curated selection of books for readers of all ages and tastes, including a pretty wide selection of books about France and/or written in French. Curbside pickup, affordable shipping and local delivery ($2.99 or free for order over $50). 
Also take advantage of their 'Bespoke Boredom Busting Bundle' to stock up on books or to surprise book lovers around you! Fill out a questionnaire and get a custom bundle of books sent to your doorstep! Bundles range from $30-200 and can be shipped priority for $5.
Cream and Amber – Hopkins, MN

Cream and Amber sells new and used books, and serves local craft beer. They provide a space for the community to gather, relax, work, socialize, and discover new favorite books and beers. Curbside pickup of both books and food/coffee drinks, Tuesday-Saturday 9a-1p. Shipping also available.
La Boutique – Minneapolis, MN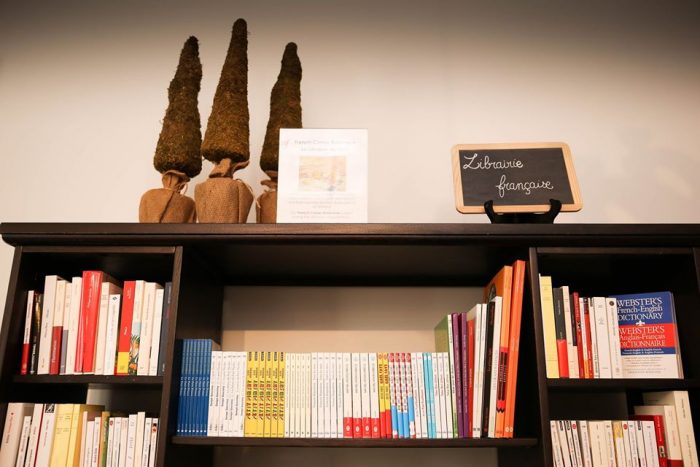 Albertine, the famous French bookstore in NYC, has partnered with select bookstores across the country, including La Boutique at the Alliance française of Minneapolis/St Paul, to create "French Corners" and offer curated selections of French and Francophone titles. La Boutique is now online and offers contactless pickup.
Magers & Quinn – Minneapolis, MN

Located in the heart of the popular Uptown neighborhood, Magers and Quinn Booksellers is an independent bookstore with new, used, out-of-print and collectible books, and a large selection of French language books. The local staple is offering contactless pickup and free economy shipping on orders of $29.99 or more.
Next Chapter – St. Paul, MN

Next Chapter Booksellers is a full service independent bookstore in the Macalester-Groveland neighborhood of Saint Paul, Minnesota. Curbside pickup, free home delivery of orders over $50 within St Paul, or free shipping to anywhere else. They also offer a monthly newsletter straight to your inbox with the latest releases, and you can call to talk to a bookseller and receive recommendations.
Red Balloon Bookshop – St. Paul, MN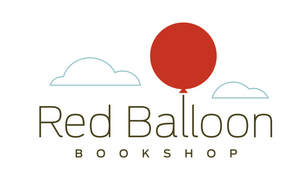 Located on historic Grand Avenue in Saint Paul, Red Balloon is an independent, woman-owned children's bookstore with a wide selection of books, toys, and gifts for all ages, from infants to adults. Contactless pickup, free neighborhood delivery and free media mail shipping on orders over $20 with coupon code KEEPREADING.
Subtext – St. Paul, MN
Subtext is a quaint, locally-owned bookstore located in St Paul. Not sure what to read? A bookseller will hand pick a book for you, or you can have them surprise you! They have a variety of options from offering book recommendations, to surprises, to special ordering books if they do not have it in store.  Shipping and no-contact curbside pickup.
Wild Rumpus, Minneapolis, MN
Located in South Minneapolis, near Lake Harriet, Wild Rumpus is a very cute children's book store which also happens to be home to a menagerie of creatures, including cats, chicken, chinchillas, doves and a cockatiel. They have a great selection of French books for kids which are great for anyone beginning to learn French, especially all the Monsieur et Madame books! Curbside pickup and shipping. 
National French Bookstores
Albertine
Tucked inside the historic Payne Whitney mansion, Albertine is the only bookshop in New York devoted solely to books in French and English with more than 14,000 contemporary and classic titles from 30 French-speaking countries. You can order books online at shop.albertine.com to be shipped to you directly. 
Des Livres et Délices
Located in Raleigh, NC, and owned by a very sweet French couple, Des Livres & Délices is a French concept store, blending bookstore (for adults & children) and Fine food products. They have a wide selection of books (novels, poetry, short stories, comic books, tourist guides, cooking books, etc.) for children and adults, by French authors in French and for certain authors, the English translation as well. They can ship all over the US.
French Books Online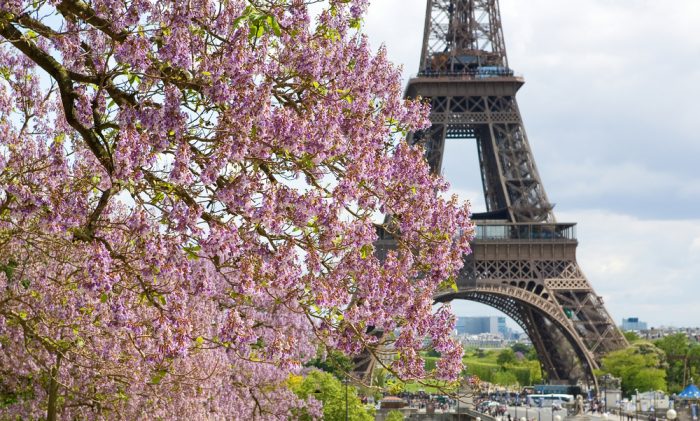 French Books Online is a small family business that operates out of Merdith, NH and imports books directly from France and ships them anywhere in the United States. Free Shipping on orders $49 and more.
Lectures de France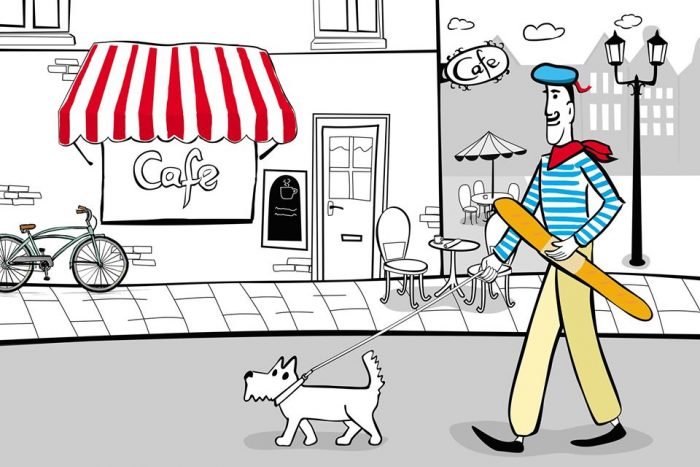 Lectures de France offers French books online for children, teens and adults. All of their 1,500+ titles are warehoused in Charleston, SC and available for immediate shipment to your home, school or business.
French Book Recommendations
Do you want to start reading in French, but you don't know where to start? Check out Coucou's guide for some French book recommendations.
The ultimate guide to Books for French Learners and Francophiles – Part 1
The Ultimate Guide to Books for French Learners and Francophiles – Part 2
We are also recommending "Easy French Reader" which features stories of progressive difficulty allowing you to rapidly build your comprehension. The whole second part of that book is about "Les grandes figures de l'Histoire" and highlights important parts of the French History. 
And check out our intern Cassidy's recommendations. 
The Seine – The River that made Paris by Elaine Sciolino
Left Bank by Agnès Poirier
The Little(r) Museums of Paris by Emma Jacobs
Dinner in French by Melissa Clark
Le Petit Prince by Antoine de Saint-Exupéry
Zazie dans le métro Raymond Queneau
Le liseur du 6h27 by Jean-Paul Didierlaurent
The Plague (La Peste) by Albert Camus
Les Misérables by Victor Hugo
The Three Musketeers (Les Trois Mousquetaires) by Alexandre Dumas 
My Father's Glory (La Gloire de mon Père) by Marcel Pagnol 
Coucou Minneapolis' Book Clubs
Le Book Club – A book club for francophiles of all levels of French
Are you interested in French culture and literature but can't quite read or hold a conversation in French yet? Pas de problème… Le Book Club is a monthly "club de lecture" open to francophiles of all levels of French, and where you will get to read and discuss in English (et un peu en français, bien sûr) various books that all have in common…. France and its rich culture and history. 
Le Book Club is led by Coucou's intern, Cassidy, and meets on the first Thursday of each month from 5 to 6:30pm.. 
La Pause Lecture – A book club for Francophiles of intermediate and advanced levels 
Ready to take your French to the next level? La Pause Lecture is a monthly book club that is open to francophiles of intermediate and advanced levels of French, which means that books will be read and discussed in French. 
La Pause Lecture will meet on the second Friday of each month, 4:30-5:30pm, and will be led by volunteers Sue Schultz and Zoe Marquis-Kelly. 
Are you interested in participating in one of Coucou's book clubs? Check out our website and/or Facebook page to see which books we are reading each month and RSVP by emailing us at minneapolis@coucoufrenchclasses.com. Make sure to specify which book club you would like to attend and we will send you a link to join the meeting online via Zoom.