Fatma Samoura, the FIFA secretary general, called this year's Women's World Cup "the most important in history." The four-week competition in France is changing attitudes about female sports and helping advance women's rights movements around the world. Women's soccer has long gone underappreciated in France, but thanks to the 2019 Coupe du monde féminine, the French have never been so excited about the sport. We'll be tuning into the final match this Sunday, and we hope you will too! Here's our guide to what French students should know about this historic moment.
The History of Women's Soccer in France
Women started playing soccer in the early 20th century in France. In 1921, France and England competed in the first international soccer match in Manchester. Sadly, women's soccer games remained relatively unpopular in France until the late 1960s. In 1968, the women's team from Reims made international headlines when it began winning games over Germany, England and Italy. In 1971, the Fédération Française de Football officially recognized women's football teams, a turning point in the history of women's soccer in France. 
More recently, in 2018, Norwegian soccer player Ada Hegerberg became the first woman to win the Ballon d'Or, the annual soccer award presented by France Football. She later boycotted the World Cup in protest against wage inequality. (French female soccer players on average earn ten times less than their male counterparts.)
The 2019 French Team
The world ranking of the French Women's FIFA team is 4. Corinne Diacre, who played defense for 12 years for the small French town of Charente, became the team's coach in 2017. She captained the French national team 121 times and scored the goal that qualified the Blues for their first World Cup in 2003. The French team's star player is Eugénie Le Sommer, who plays for the Olympique Lyonnais. Check out this short video in French to practice your comprehension skills while learning more about her!
The 2019 Mascot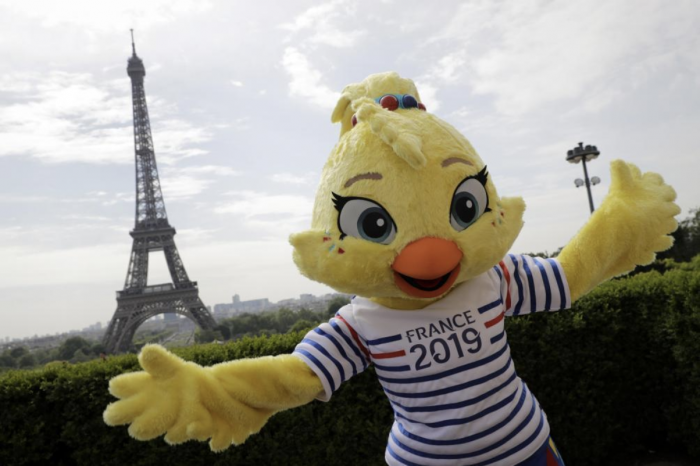 Ettie is the daughter of the Gallic rooster Footix, France's 1998 World Cup Mascot. Her name is derived from étoile, a reference to the star the French won in 1998. According to the French FIFA website, Ettie has a bubbly personality and perfectly embodies the 2019 Women's World Cup slogan: le moment de briller (the moment to shine). Ettie wears a classic marinière with the French flag's colors. You can watch a funny FIFA video that introduces you to her here! 
French Football Vocabulary
In the past few years, there have been huge debates in France over whether certain words should have feminine equivalents. This past February, the Académie Française announced that words pertaining to French professions could be feminized. For instance, female writers in France used to employ the masculine "auteur" or "écrivain" to refer to their profession. Now, you can call yourself an "auteure," "autrice" or "écrivaine." Lately, the French have been arguing over how to refer to female soccer players. Some say "défenseure" and others "défenseuse." If you want a full list of French soccer vocabulary, click here! And here are a few key soccer terms with their feminine equivalents: 
Un footballeur / une footballeuse: a soccer player
Un buteur / une buteuse: a striker
Un entraîneur / une entraîneure: a coach 
Un/une milieu défensif(ive)/offensif(ive): an attacking/defending midfielder 
Un gardien / une gardienne de but: goalkeeper 
French Cities 
The nine cities hosting the matches of the 2019 Women's World Cup are Grenoble, Le Havre, Lyon, Montpellier, Nice, Paris, Reims, Rennes and Valenciennes. Lyon is the world capital of women's football for the semi-finals and final match on July 7. Lyon's club has dominated the European scene for many years, so it's fitting that the city takes center stage this year. With six leagues of champions, thirteen league titles in France, and a famous 58,000-seat stadium, "la ville du Rhône" is the perfect venue for the final World Cup matches.
Feminism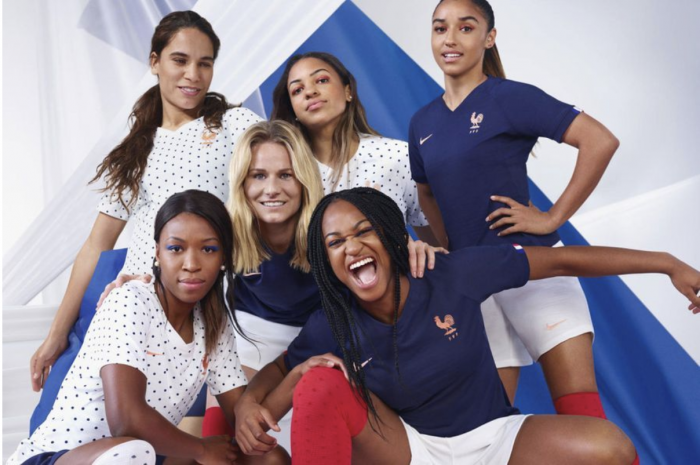 In a recent interview, the French philosopher Alain Finkielkraut said that he would not watch the Women's World Cup Games, saying, "C'est pas comme ça que j'ai envie de voir les femmes." Translation: "That's not how I want to see women." Finkielkraut's words caused outrage in France, but they have helped spread more awareness about French sexism. This World Cup is a big step forward for French feminists. In this inspiring video, French soccer fans say that the cup "represents equality between men and women," and that the female players will show the world "that women have their place in football."