Did you know that Slate and The Huffington Post have direct French equivalents? Or that you can read certain New York Times articles in French? Many of our students love keeping up with current French events, but feel overwhelmed when it comes to finding excellent French news media. We're here to give you a breakdown of the best French sites, radio shows, and TV programs that will help you discover the latest in francophone culture, politics, sports and more. 
By Sophia Millman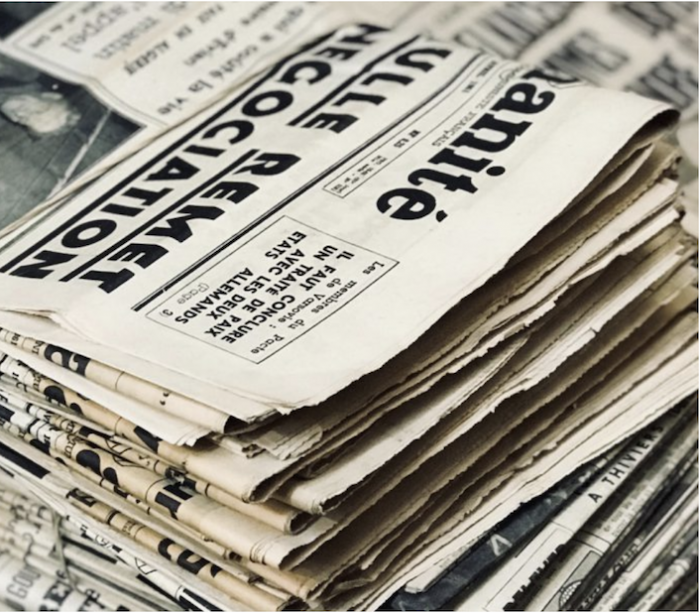 Some Helpful French News Vocabulary: 
l'actualité:

the news/current events

un abonnement:

a subscription

la une / les gros titres:

the front page, the headlines

être à la une / faire la une:

to make headlines, to be a hot topic

une rubrique:

a section

une chronique:

a newspaper column

un journal:

a newspaper

mensuel:

monthly

hebdomadaire:

weekly

quotidien:

daily

la presse:

the press / print media

un lecteur/une lectrice:

a reader
Read the News in French 
20 Minutes 
If you read at a beginner or lower-intermediate level in French, this is the newspaper for you! 20 Minutes is the most popular free French newspaper and you can often find copies of it lying around in the metro. It gets its name from the fact that your average French person's commute is about twenty minutes long–just the right amount of time to read 20 Minutes from cover to cover. 
Read it here.
Le Monde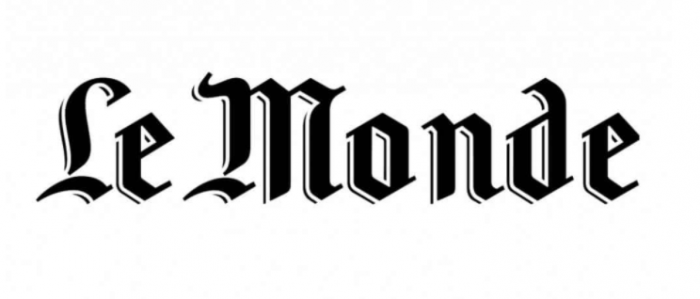 The only French newspaper that's easy to find outside of France, Le Monde is one of the country's most famous and well-respected journaux–the equivalent of The New York Times. It's also the most politically centrist of France's popular newspapers. While Le Figaro is clearly right-leaning, and Liberation left-leaning, Le Monde is considered "centre-gauche." Le Monde also owns half of Le Monde diplomatique, a monthly newspaper that publishes well-researched articles and op-eds on politics, culture, and current affairs. If you're interested in subscribing to Le Monde, you can sign up for an online trial month for only 1 euro. 
Read it here.
Le Figaro 

Founded in 1826, Le Figaro is France's oldest newspaper and the French equivalent of The Wall Street Journal. Unlike Le Monde, which boasts a vast network of international readers, Le Figaro is sold primarily in France and is targeted to a strictly-French audience. Left-wing and center newspapers often accuse Le Figaro of lacking editorial objectivity, but Le Figaro's editorials remain highly regarded. We recommend checking out the newspaper's conjugation and grammar section, which has excellent exercises for intermediate and advanced students. 
Read it here.
Libération


Jean-Paul Sartre co-founded Libération (or Libé as the French call it) in the wake of the 1968 protests. Originally, the newspaper considered itself Maoist, contained no ads, and was co-owned by all its staff (who were paid equally). Its famous editor-in-chief, Serge July, thus earned France's minimum wage! While the newspaper used to be a voice for the extrême-gauche (the far-left), it's now more center-left. 
Read it here.
Other news sites we recommend: 
Le HuffPost: if you like The Huffington Post, you'll be excited to know it has a French version!
Slate.fr: this has the same look and content as its American equivalent. Slate.fr began launching French podcasts in 2016, and Transfert is one of our favorites!
The New York Times en français: Read selected New York Times articles in French!
Le Parisien: a daily French newspaper that covers international news, but focuses on local Parisian news as well. A good choice for intermediate students.
Jeune Afrique: the most widely read pan-African magazine. If you're interested in Francophone Africa, this is a must-read! 
For our NYC students: 
Le Petit Journal: a great resource for French expats and French students who live in New York
Le Kiosque de New York: Our wonderful teacher Marie created this site for French expats living in the US, but it's also a great resource for students! She reviews recent US news articles (from The Atlantic, the New Yorker, etc.) and analyzes their content in French. 
Listen to French News
​Radio France​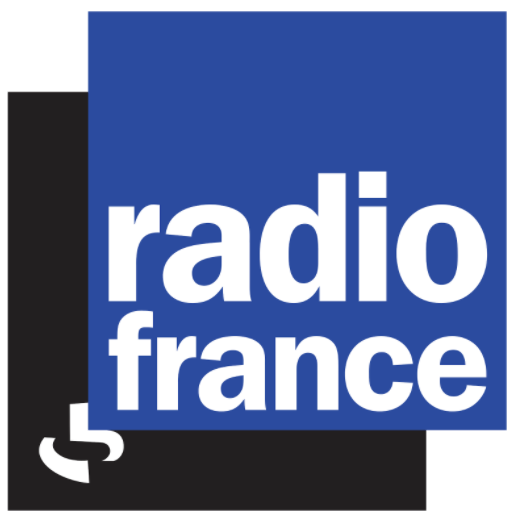 ​France's public radio provider, Radio France offers an array of programs and podcasts for every interest! Their programs cover a range of subjects from politics to current events in popular culture and new music releases. 
Listen here. 
RFI Journal en Français Facile 

This podcast is designed for intermediate and advanced learners of French. It's hosted by real French journalists who speak slowly so their international listeners can understand them. Each episode has the most important news of the day in just under ten minutes. At the end of most episodes, the hosts explain in detail how to use an interesting word that you heard during the broadcast. You can consult the free online transcript of the episodes if there are phrases you don't understand. 
Listen here.
Watch French News
Arte Journal

This Franco-German network produces an evening news program that airs at 7:45 pm in France. Episodes are about 25 minutes long and their quality is excellent. We highly recommend them for their international perspective on current events. Arte also offers a great collection of avant-garde series and films. You can subscribe to their VOD boutique if you want to borrow from their classic cinema collection. 
Watch here.
France 24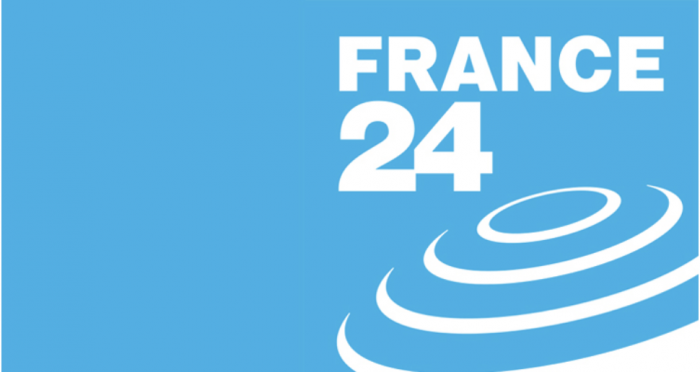 Like BBC World News, France 24 is aimed at an international audience and you can watch many of their stories in French, English, or Arabic. We recommend checking out their short 2019 interview with Sebastian Marx, whose Paris stand-up show is called "The French Language Explained by an American." You can find their entire series of videos about the French language here. 
Watch here.
TV5 Monde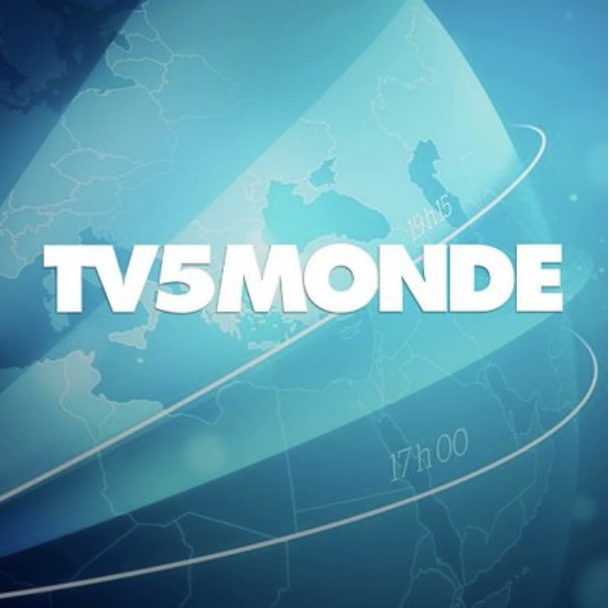 TV5MONDE is a great channel for beginner-level students. They offer a variety of short daily video series like "Flash," in which they recap current events in less than 3 minutes. Check out their free "Apprendre le francais" videos that are made for French learners of all levels here! 
Watch here.
Quotidien

This program began airing in 2016 and is hosted by Yann Barthès, who used to host Canal+'s popular program Le Petit Journal. We highly recommend watching it if you understand French at a high intermediate/advanced level. (The hosts talk very quickly and there are lots of French inside jokes.) The show's French description translates as "All year round, Yann Barthès and his team decipher the news and the world around us. National and international politics, music, cinema, culture, social issues, sports: Quotidien goes through everything with a touch of impertinence." 
Watch here.