INTERMEDIATE BOOK CLUB / LA / SUNDAY 06-04-23
LA In-person
BOOK CLUB
in easy French
Hurry! only 2 spots remaining!
Intermediate Book Club: A murder mystery in easy French
This workshop is open to students of level 2 to level 5; if you are unsure of your level, take our placement test here. 
You asked for it, we delivered! For the first time, we're offering a Book Club geared towards intermediate levels. The book is a murder mystery which has been specifically written for novice adult learners, including present tense narration and simple dialogues. In addition to the story in easy French, the book includes a complete English translation and fun exercises at the end of each chapter to strengthen your vocab skills. As a participant, you will have the exclusive opportunity to participate in a virtual Q&A with the author during the last session of the Book Club!
Meurtre Rue Saint-Jacques, A murder mystery in easy French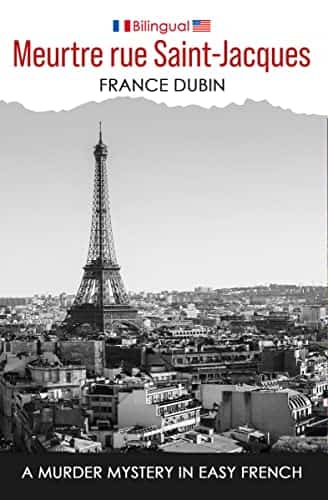 Alice and Liz, two Americans, decided to spend a week in Paris. They rented a beautiful apartment in the Latin Quarter; they're ready for their dream vacation! Unfortunately, the day after they arrive, they come home to find their landlord dead in the kitchen…
Extrait – Chapitre 1 
Il est quatre heures quinze de l'après-midi quand j'arrive dans la rue Saint-Jacques. Je remarque tout de suite qu'il se passe quelque chose de bizarre.
Deux voitures de police et une ambulance bloquent la rue. Je m'approche d'un des policiers et je lui demande en français :
Excusez-moi. Je vais au 178 rue Saint-Jacques. Est-ce que je peux passer ?
Vous habitez dans l'immeuble ?
Oui.. Non… Je veux dire oui… Je loue un appartement pour une semaine avec une amie. Nous sommes des Américaines. Nous sommes en vacances.
ABOUT YOUR HOST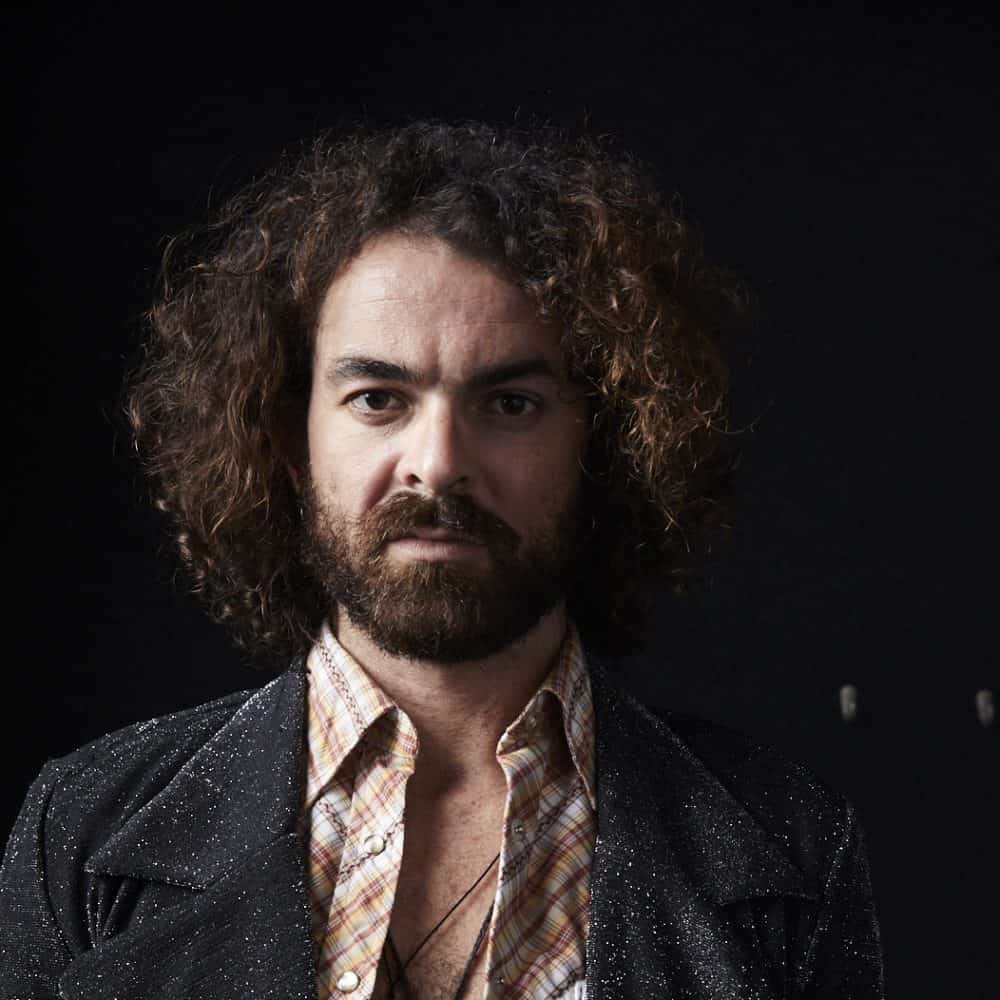 Born and raised in the southwest of France, Keveen quickly relocated to Paris to pursue his passion for music. After teaching French and English in Peru, he settled in LA in 2011. He works as a language and music tutor and is also a touring musician and fixture on the LA music scene, playing in several local bands (CARRÉ, Dream Phases, Low Hum, Jane Machine, The Entire Universe)
Get the book here or here; participants will also be provided with a complementary audiobook version of the novel. 
Hosted on Sundays June 4, 11, 18 and 25 from 1pm to 3pm at Coucou LA (Silver Lake)
Group classes fill up fast, make sure you sign up in advance so you don't miss out on your first choice!
Please note that our classes are only open to adults.