Coucou Events
Come and join our fun, culturally-savvy events throughout the year – art shows, film screenings, wine tastings and everything in between!
We organize monthly parties at our Williamsburg space (in the backyard, with BBQ and live music if the weather permits it!). We celebrate our French cultural heritage by hosting parties for such annual events as Bastille Day and Mardi Gras, but sometimes Coucou parties are just an excuse to get together and meet classmates, teachers and students of other levels in a casual setting! Class outings are a regular occurence as well – we've taken groups to various local bars and restaurants, and sometimes to a game of Escape The Room (in French!).
Immersive French Outings is a series curated by long-term Coucou teacher Pia. Pia is well-connected in the New York art scene and has taken students to movie premieres, French restaurants, the opera and to visit a local French artist's studio. A great way to practice your French and have a unique cultural experience all at the same time!
October 21st, 8pm til late
At Duclot LA, Suite #709, 1850 Industrial St, Los Angeles, CA, 90021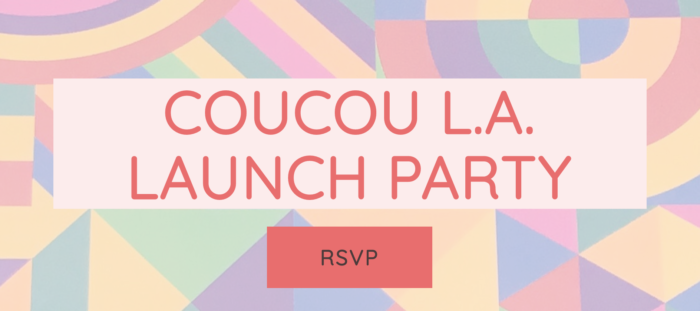 Join us to celebrate the opening of Coucou L.A.
Expect French wines, amuse-bouches and a DJ!
Starting October 16 Coucou will open its new West Coast headquarters at WeWork Fine Arts Building in Downtown L.A.
We're excited to offer French classes to Angelenos!