Coucou Events
Come and join our fun, culturally-savvy events throughout the year – art shows, film screenings, wine tastings and everything in between!
While the backyard parties we organized in our former Williamsburg space were legendary, we plan to continue the tradition in our new Nolita space! We celebrate our French cultural heritage by hosting parties for such annual events as Bastille Day and Mardi Gras, but sometimes Coucou parties are just an excuse to get together and meet classmates, teachers and students of other levels in a casual setting! Class outings are a regular occurence as well – we've taken groups to various local bars and restaurants, and sometimes to a game of Escape The Room (in French!).
Immersive French Outings is a series curated by long-term Coucou teacher Pia. Pia is well-connected in the New York art scene and has taken students to movie premieres, French restaurants, the opera and to visit a local French artist's studio. A great way to practice your French and have a unique cultural experience all at the same time!

Saturday July 14th at 6pm
For the opening of our new headquarters, Coucou cheerfully invites  you to a French Apéro with live music by Marie Davy, snacks from Maman and French Cheeses from Murray's Cheese.
Come enjoy French wines and cocktails in our new space and meet your future classmates. On Bastille Day Coucou will definitely be the place be to celebrate French Culture!
BYOB / Students & Friends Only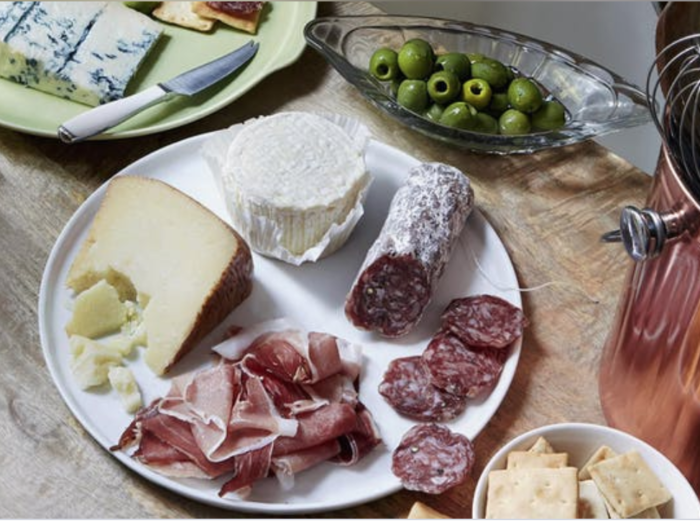 Wednesday July 18th
6:30pm-8pm
Calling all cheeselovers! Whether you're an Epoisses expert or a Roquefort rookie, French Cheese 101 is the place to be. We'll walk you through a tasting of seven families of cheese from those that do it best, the French! From fresh to bloomy to blue and everything in between, PLUS a little language and culture lesson from Victoire Lester of Coucou French Classesl! We will make sure you leave armed and ready for your next trip to Paris with the tools to order the perfect cheese board and impress the locals! We will also be enjoying endless pours of two special French varietals, brought in just for this occasion!
Find the info and sign up on Murray's Cheese website here.