Coucou Events
Come and join our fun, culturally-savvy events throughout the year – art shows, film screenings, wine tastings and everything in between!
While the backyard parties we organized in our former Williamsburg space were legendary, we plan to continue the tradition in our new Nolita space! We celebrate our French cultural heritage by hosting parties for such annual events as Bastille Day and Mardi Gras, but sometimes Coucou parties are just an excuse to get together and meet classmates, teachers and students of other levels in a casual setting! Class outings are a regular occurence as well – we've taken groups to various local bars and restaurants, and sometimes to a game of Escape The Room (in French!).
Immersive French Outings is a series curated by long-term Coucou teacher Pia. Pia is well-connected in the New York art scene and has taken students to movie premieres, French restaurants, the opera and to visit a local French artist's studio. A great way to practice your French and have a unique cultural experience all at the same time!
Au revoir Brooklyn, it's time to party!
May 19th – 9pm til late
We are so excited to move our headquarters to Nolita but it also means that it's time to say goodbye to our beloved Brooklyn location!
Come celebrate with us the amazing fun we had here these past five years.
Let it be the best of many Coucou Brooklyn parties!
BYOB
Students & Friends Only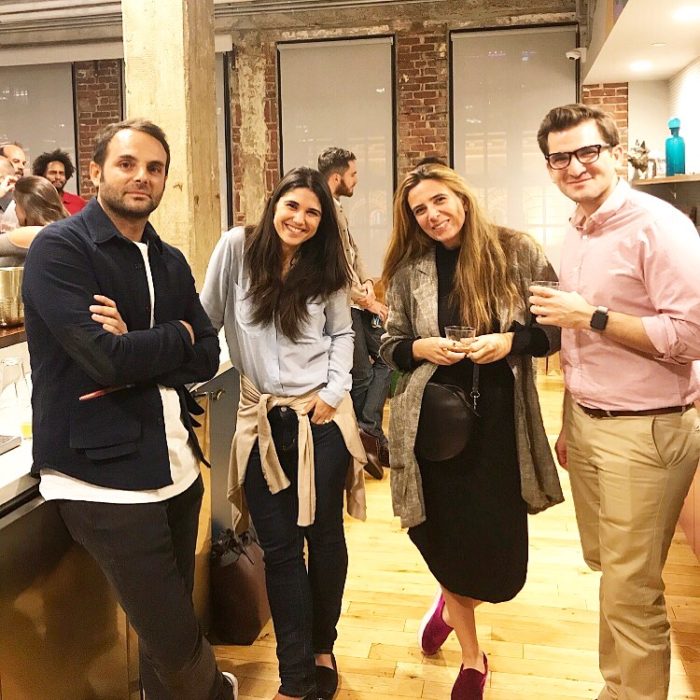 May 17th – 7:30pm
You're invited to celebrate Spring with the Coucou Community! Come meet your teachers and your future classmates and enjoy great live music at the one-time Brooklyn Zebulon Café-Concert.