Coucou Events
Come and join our fun, culturally-savvy events throughout the year – art shows, film screenings, wine tastings and everything in between!
We organize monthly parties at our Williamsburg space (in the backyard, with BBQ and live music if the weather permits it!). We celebrate our French cultural heritage by hosting parties for such annual events as Bastille Day and Mardi Gras, but sometimes Coucou parties are just an excuse to get together and meet classmates, teachers and students of other levels in a casual setting! Class outings are a regular occurence as well – we've taken groups to various local bars and restaurants, and sometimes to a game of Escape The Room (in French!).
Immersive French Outings is a series curated by long-term Coucou teacher Pia. Pia is well-connected in the New York art scene and has taken students to movie premieres, French restaurants, the opera and to visit a local French artist's studio. A great way to practice your French and have a unique cultural experience all at the same time!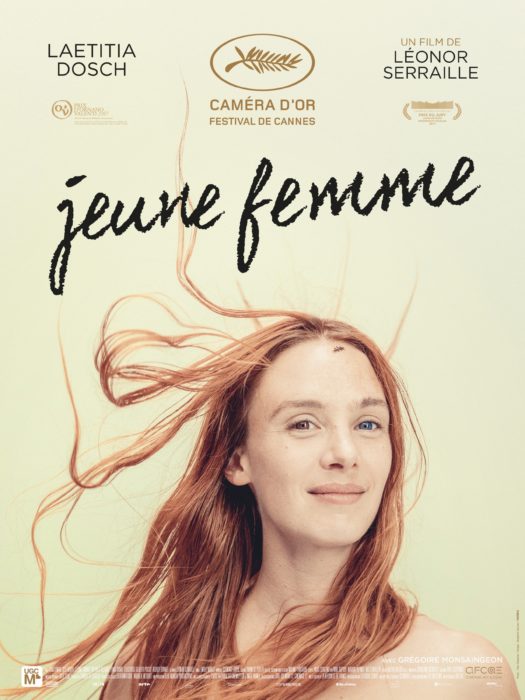 Friday March 9th 8:15pm
Join our teacher Pia for a conversation en français, a drink, and the screening of an award-winning new French film "Montparnasse Bienvenüe" (French title: Jeune Femme) part of Rendez-Vous with French Cinema at the Film Society of Lincoln Center. The movie won multiple awards at Cannes and was made with an almost entirely female crew. The screening will be followed by a Q&A with the film director and composer, Léonor Serraille and Julie Roué. We'll meet at 8:30pm for pre-movie drinks and conversation in French.
Level 4 & up
$55 early bird (until March 1st) / $65 regular price – Price includes movie ticket and a drink.
See below for a full synopsis of the movie:
"When the toxic 10-year relationship that has defined her adult life implodes, 31-year-old Paula (rising star Laetitia Dosch, nominated for a Best Newcomer César Award) finds herself adrift on Paris' Left Bank. With no money, no job, and no idea what's next, the turbulent Paula resorts to a series of desperate lies in order to keep a roof over her head. But this young woman is more resilient than even she initially realizes. Made by an almost entirely female crew, Léonor Serraille's debut feature—winner of the Camera d'Or at Cannes for best first film—is a refreshingly complex portrait of an all-too-human heroine veering between instability and strength as she makes a place for herself in the world." New York Premiere.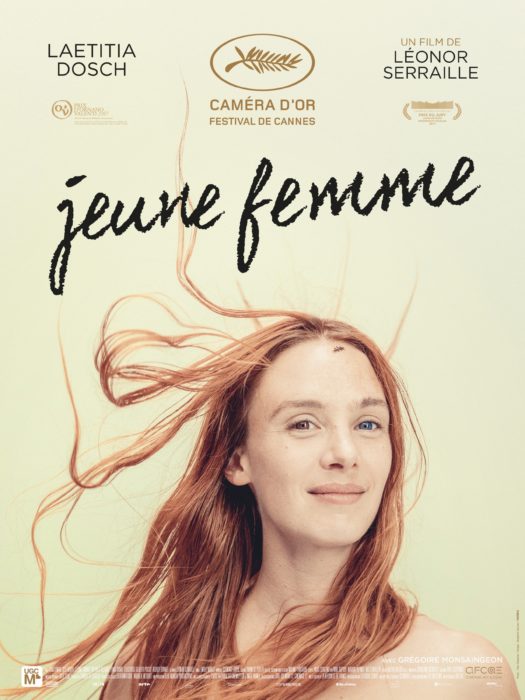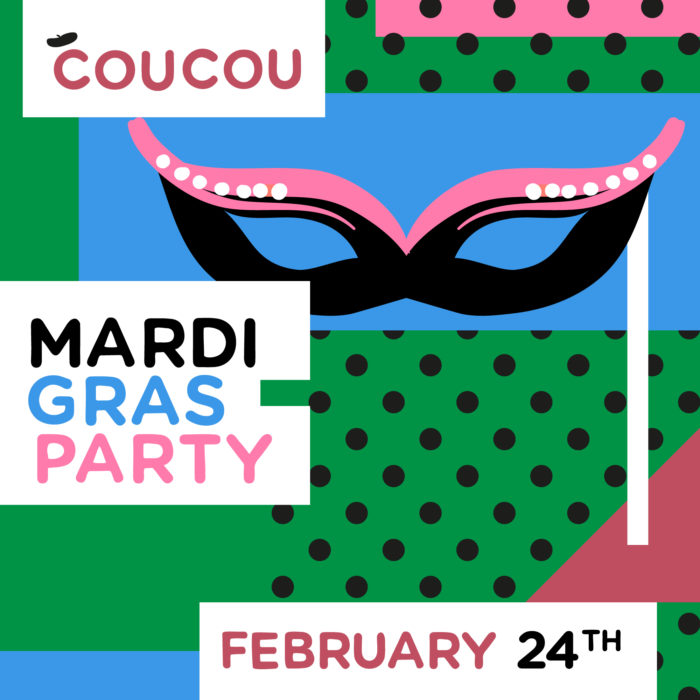 February 24th 9pm til late
Come celebrate Mardi Gras at Coucou and experience the spirit of the French Carnaval!
As usual there will be masks and plenty of sequins! Be ready to indulge in French treats and cocktails!
BYOB, students and friends only.