FLORAL DESIGN / LA / SATURDAY 05-13-23
LA In-person
Floral Design
Build your own bouquet
Join us for a delightful pre-Mother's Day workshop where you'll learn the art of French floral arrangement and related vocabulary to impress your loved ones! We are thrilled to partner with Nolwenn from Cabane, a talented French florist who will share her passion and skills in creating beautiful bouquets. In this hands-on workshop, you'll learn how to select and combine seasonal local flowers and foliage as well as other decorative elements to create a unique and elegant French bouquet. Throughout the class, you'll practice your French language skills with key vocabulary related to the world of plants and flowers. 
This workshop is suitable for all levels of French and floral experience, and all materials will be provided. You'll leave with a stunning large bouquet, new French vocabulary, and the satisfaction of having learned a new skill. We will also provide refreshments! 
About your host: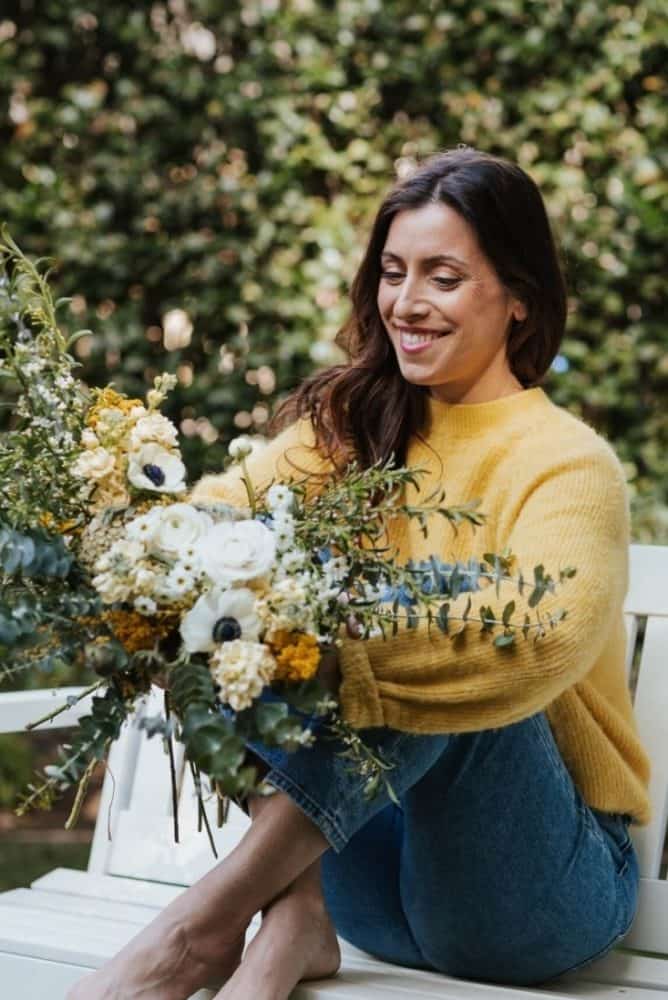 Nolwenn is the founder of Cabane, a boutique floral design studio based in Newport Beach, CA, shipping French-style, eco-chic flower bouquets and floral home decor statewide across California. Born in France, Nolwenn, a former Marketing Director for beauty and lifestyle brands, has always naturally gravitated towards flowers, fashion, and home decor. Nolwenn brings a unique perspective to her floral creations, blending classical techniques with contemporary aesthetics and an effortlessly chic Parisian touch. Her approach is guided by a deep respect for nature and a commitment to sustainability, using exclusively locally and domestically-sourced seasonal flowers. She also teaches floral design workshops and collaborates with other artists and brands to create memorable experiences.
LOCATION:
Coucou Los Angeles
2400 Hyperion Ave,
Los Angeles, CA 90027
Group classes fill up fast, make sure you sign up in advance so you don't miss out on your first choice!
Please note that our classes are only open to adults.