New York Classes
Since moving out of our original Williamsburg location, the Coucou headquarters is located in Nolita at 253 Centre Street. The new Coucou space welcomes students in a newly renovated three story townhouse with exposed brick walls. The school takes up the two upper floors with a total of 8 classrooms, increasing our offering with several additional classes every evening, plus many daytime and weekend classes and classrooms dedicated only to private lessons.
Steps from several major subway lines, this new flagship location retains the intimate feel that our students have come to love, while gathering all teaching and administrative staff under one roof and providing the full Coucou experience to all students.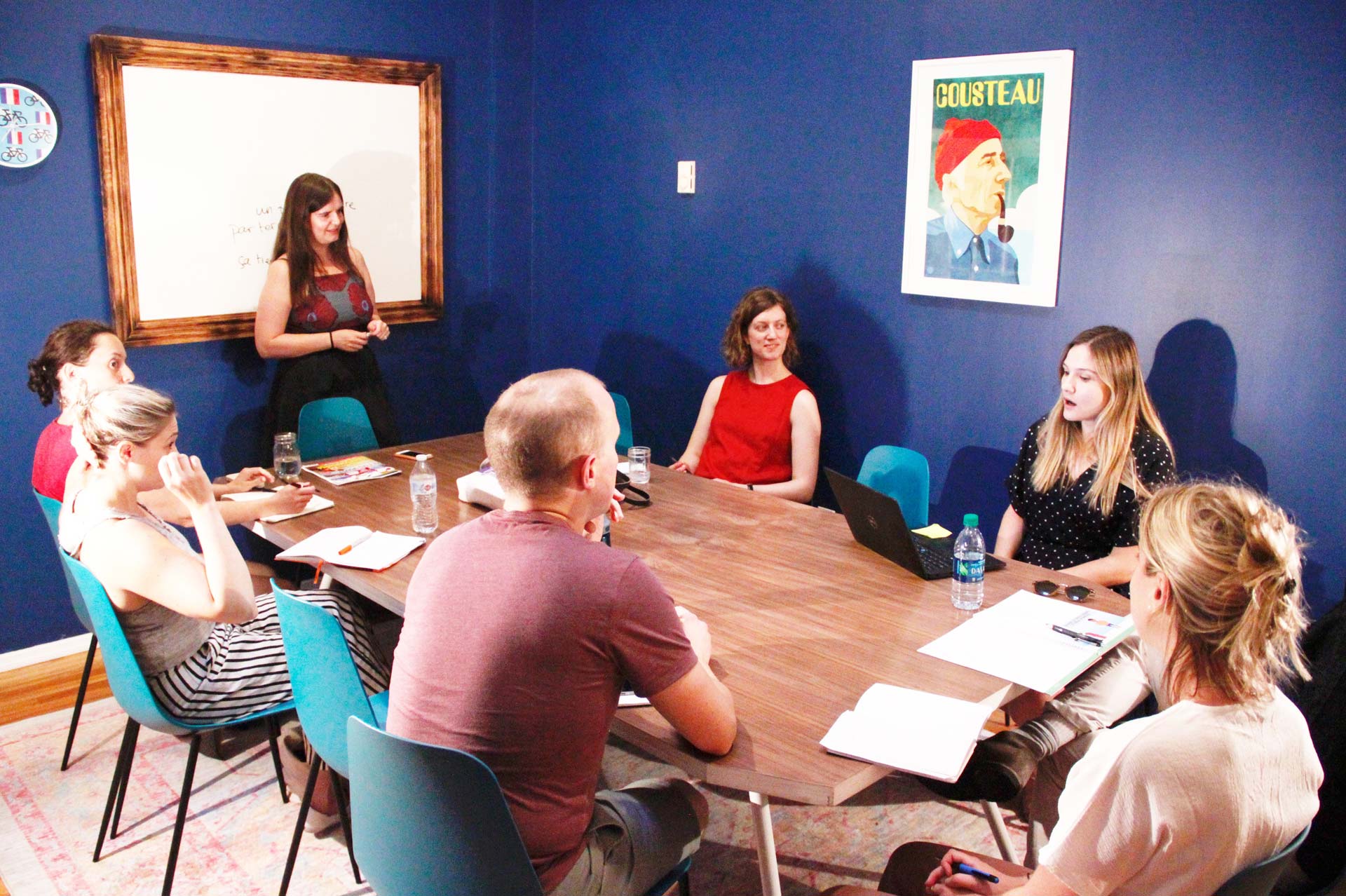 Coucou New York
Since June 2018, Coucou's headquarters are located at 253 Centre St in Manhattan. The school is housed in the two upper floors of a beautiful, newly renovated townhouse.
We have taken extra care to design a space that is comfortable, cozy and conducive to learning. The space has a total of 8 classrooms as well as a kitchen and lounge area with a well-furnished library. Coucou's full-time admin staff is always available to meet current and prospective students and to answer their questions.