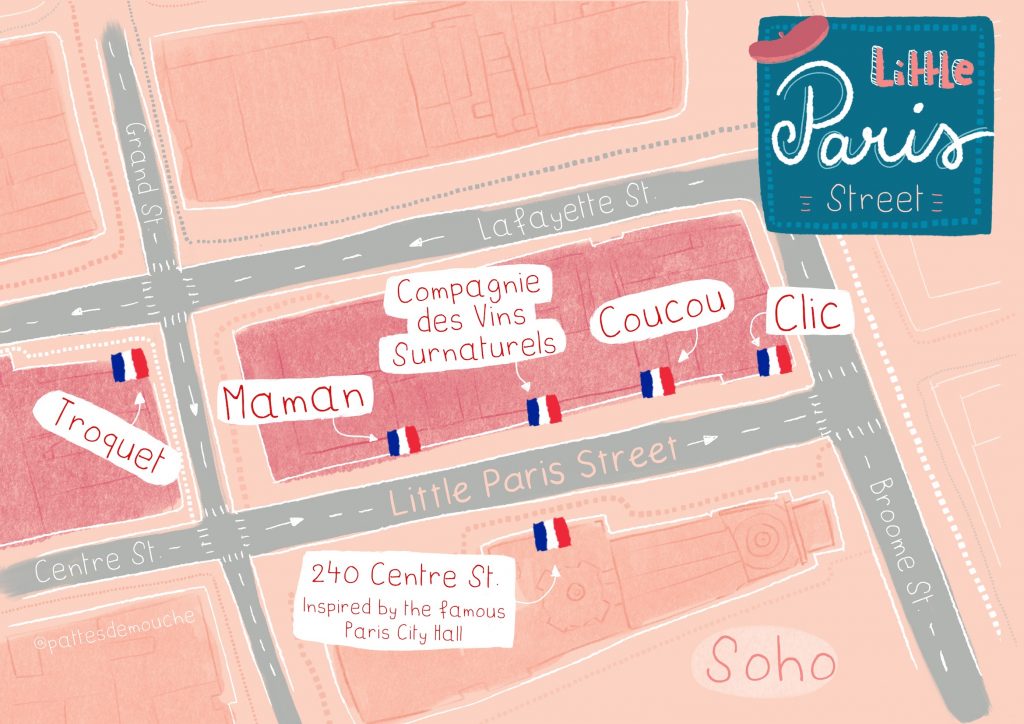 FEATURED:
May 31, 2019 / Culture
New York Needs a Little Paris!
New York City is home to an amazing mix of cultures, and the French have long been a part of that "melting pot." Today, there are 60,000 French citizens living in the city. But unlike many of the cultural groups who make up our city's population, the French don't have a neighborhood — a Little Paris — to call home.
We want to change that.
We're getting started with a petition to coname our block "Little Paris Street" (check it out at change.org to sign!). We're beginning with our own street as our block is home to an impressive number of French business and has a fascinating French history…
Read Post