Prospective in-person students: please read our Covid safety protocol
Who We Are
Coucou provides group or private French classes for adults in NYC and LA.
You can sign up for group classes small enough (10 students maximum) to provide you with an optimal amount of speaking time and personal attention.
Combining language with culture is why our classes are simultaneously fun and useful. In class, we will teach you all about the Parisian music scene, the 35-hour work week, and proper French table manners… in French.
Our teachers are all native French speakers for a 100% authentic experience.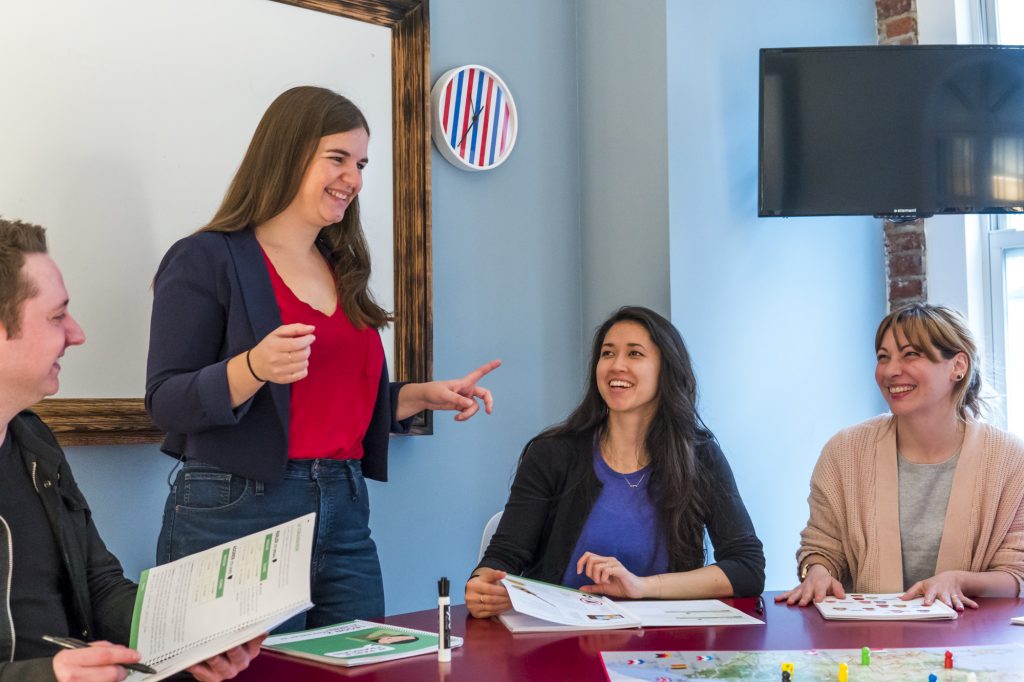 New York
Group Classes
Join a French class from anywhere on the East Coast and beyond!
Many group classes and cultural workshops are held in-person at our New York location, whereas online classes run by our NY team are open to everyone! Different class formats are offered and there are new classes starting every week – all times are listed in EST.

Los Angeles
Group Classes
Join us for a group or private lesson at Coucou Los Angeles!
First Coucou hire and recent L.A. transplant Margaux is running operations out of our Downtown L.A. office, along with a team of great teachers. Classes are also offered in Pasadena.