Bonjour! We are Léa and Marianne, two cousins and the founders of Coucou, the school that's been capturing the hearts of Francophiles in the US and beyond since 2013. We embarked on this adventure with a vision to create a vibrant and immersive space where people could learn French while experiencing the richness of French culture. From our humble beginnings in Brooklyn, via our expansion to Los Angeles, to kicking off the rebirth of a French neighborhood in Manhattan, we are thrilled to share the story of Coucou!
2013: The Birth of a Cultural Institution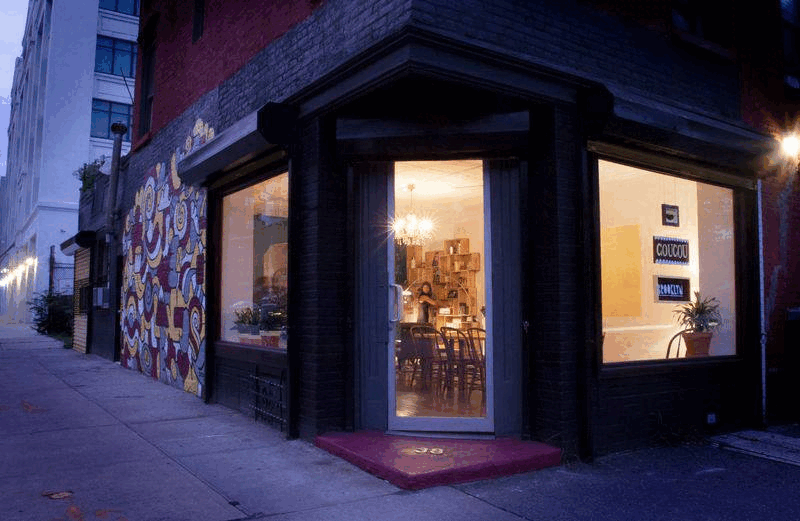 Our journey began when Léa, frustrated with the traditional language teaching methods she encountered as a French teacher in NYC, shared her vision with Marianne during a vacation: a language school that focused not only on teaching French, but also on fostering a strong sense of community and cultural immersion. Marianne was immediately taken with the idea, and moved to NYC to help Léa make it a reality.
Our first location in Williamsburg, Brooklyn felt like the perfect fit — a young and culturally open neighborhood that aligned with our values and lifestyle. We made sure the interior design of the space felt welcoming and comfortable, more like a home than a school. We hosted themed parties, events and workshops to introduce people to our unique approach. Coucou quickly became a hub for both language enthusiasts and those seeking an authentic French cultural experience.
2014-2015: The creation of the Coucou method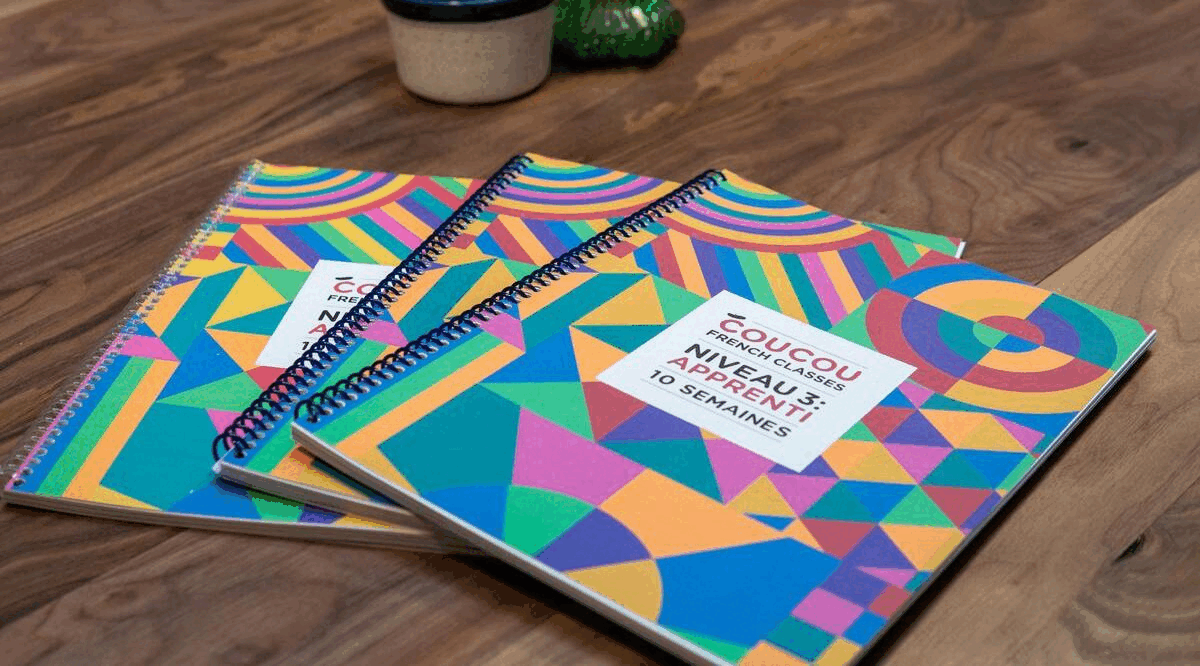 The next milestone in the Coucou story was the creation of the Coucou method. When we started teaching, it soon became apparent that existing grammar methods weren't a good fit for the culture-savvy New Yorkers who comprised our diverse client base.
We wanted content that was less stuffy and more relevant to the lives of our students and to the vibe we had started to create. We set out to write course books that represented us and incorporated contemporary language patterns, slang and real-life conversations; this was a big endeavor and the core of this project took a couple of years to complete.
2015-2017: Expanding Horizons
The warm reception in Brooklyn encouraged us to expand our horizons and spread the Coucou spirit to other locations, bringing our innovative teaching method and cultural activities to new communities. We expanded our NYC offerings to add evening classes in a shared space in SoHo.
Soon after, another opportunity came our way: Margaux, our very first teacher hire, relocated to Los Angeles with her family, and we decided to partner with her to bring Coucou to the West Coast. This was a dream we'd had since the very beginning, so we were thrilled to be able to realize it so soon. 
We also started receiving requests from schools in other cities who wanted to use our method for their own classes, and did one such collaboration in Minneapolis. 
2018: The Move to Nolita and Establishment of Little Paris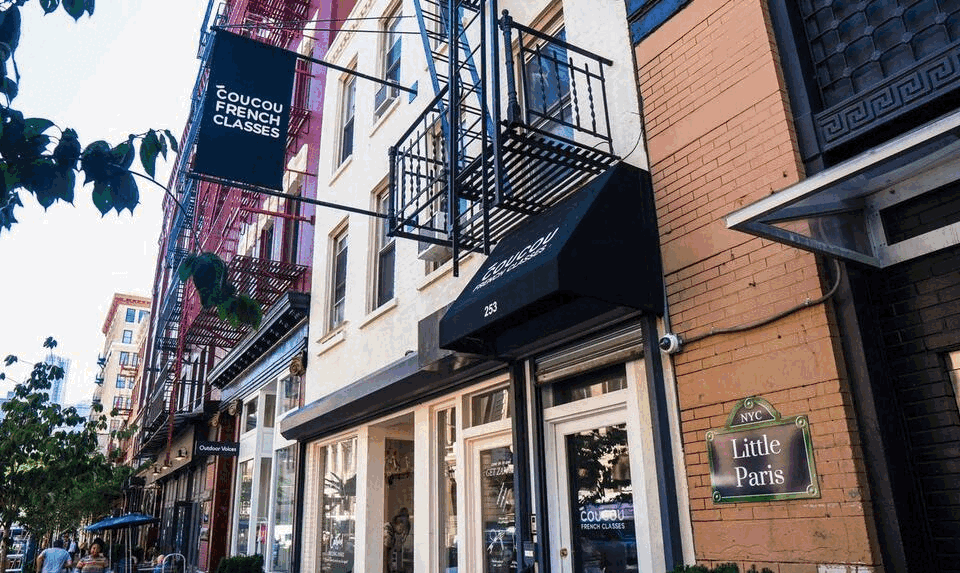 In 2018, Coucou made a big move across the East River to establish its headquarters in a two-story townhouse in Nolita. This ambitious move allowed us to greatly broaden our community, offer more classes and events, and strengthen Coucou's position as a legitimate player in the landscape of NYC language institutions.
The choice of neighborhood was no accident; we were aware of the strong French presence in this downtown enclave, which sparked our curiosity and led us to do some research about its history. To our surprise, we discovered that we were actually located in Manhattan's former French quarter.
Once we found that out, we had no choice but to bring these roots back to the forefront and establish Manhattan's Little Paris. Since creating a Francophile community was part of our mission, this felt very serendipitous. Little Paris has now taken on a life of its own, garnering lots of media attention and becoming an unmissable spot on guided tours of Lower Manhattan!
2020: Coucou Goes Online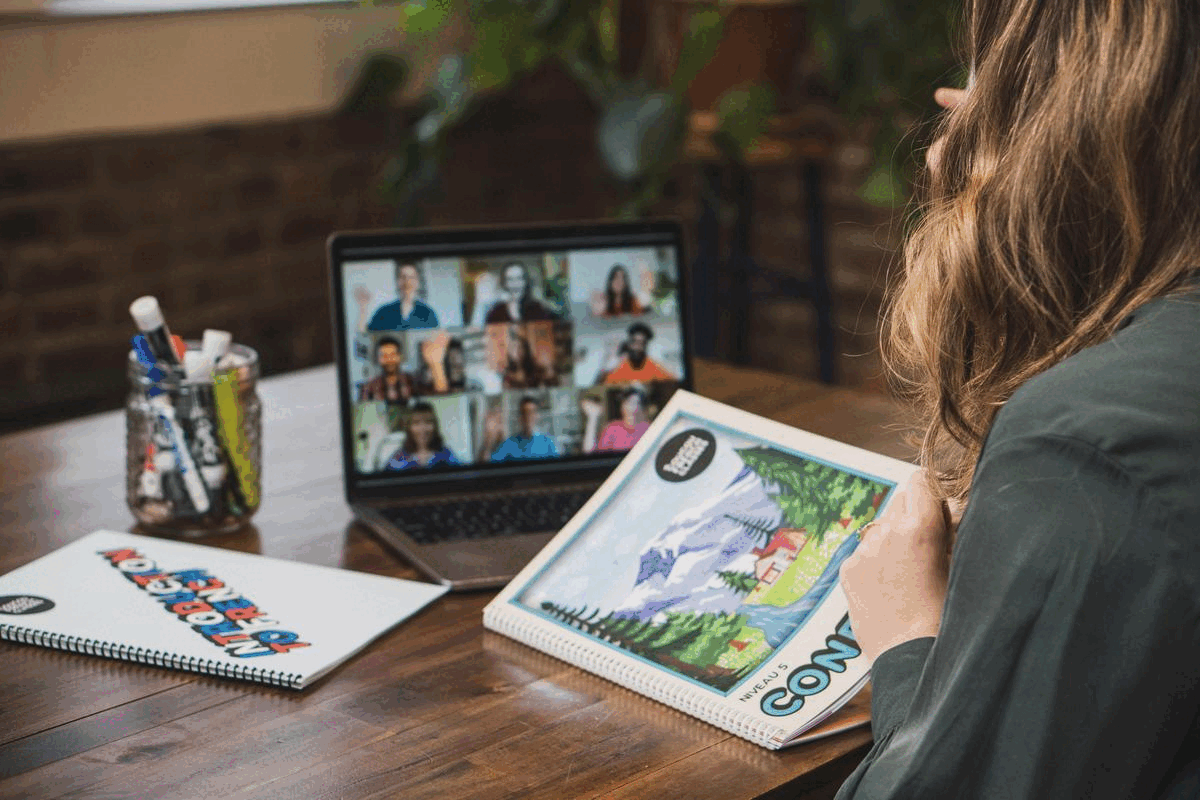 When the COVID-19 pandemic forced the closure of our physical spaces, we faced an unexpected challenge. However, we quickly adapted and transitioned our classes to online platforms, with Zoom becoming a lifeline that allowed us to continue holding our classes with no interruption.
At first, we were skeptical about the effectiveness of online classes, but were amazed by the response from our students. We realized that even in these challenging times, people were eager to engage, learn and connect.
To maintain the community we had worked so hard to develop, we created new types of online workshops and upped our social media presence. When we were eventually able to reopen our physical spaces, we managed to seamlessly blend our online and in-person offerings and came out of the whole experience even stronger!
2021-2023: Strengthening the Coucou brand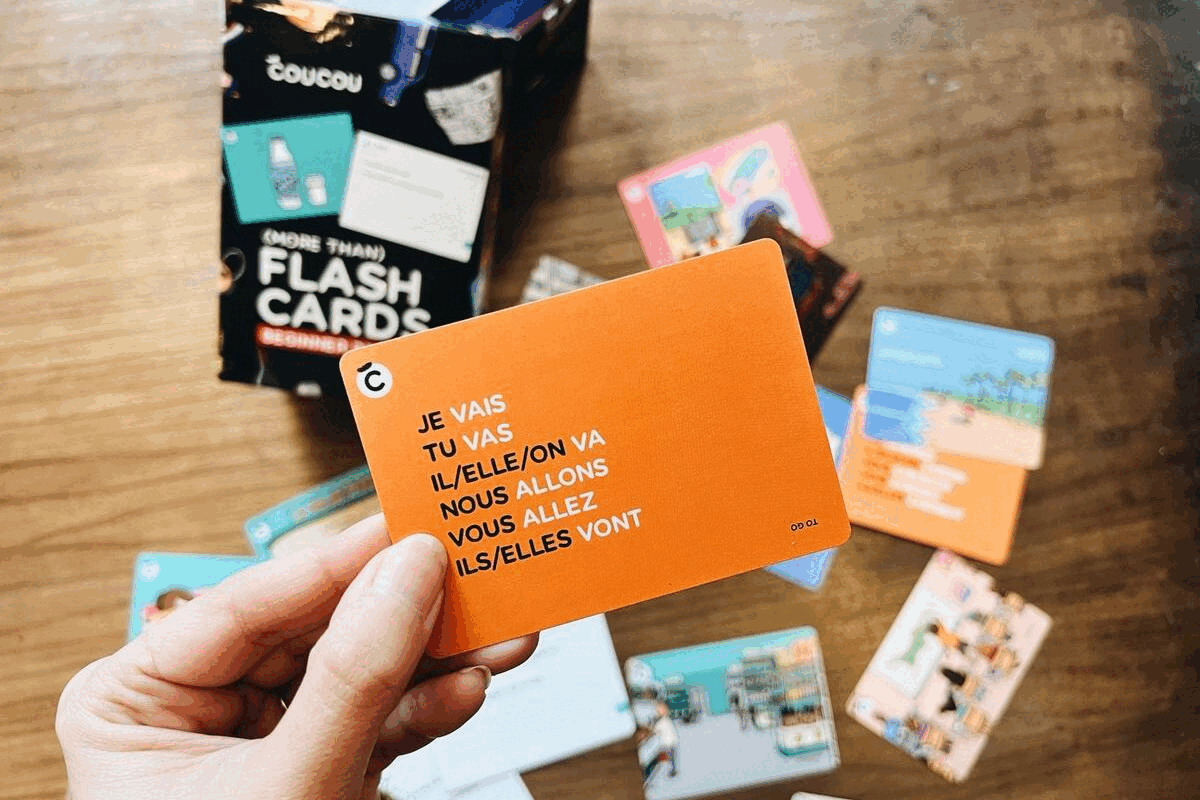 Witnessing our students' appetite for Coucou-branded learning materials, we decided to reinforce Coucou's legitimacy and truly become a one-stop shop for French learners, always with the goal of improving our students' experience. In that context, we developed new products like our Exercise Book series and Coucou Flashcards, and bolstered Coucou's position as a French cultural authority by setting up key partnerships with other French brands and institutions. 
Future Outlook
Coucou's success lies in our shared passion for French language and culture, our dedication to innovative teaching methods, and the strong sense of community we have fostered. We are excited to continue spreading the Coucou spirit and making French learning a joyous and immersive experience. That's why we're exploring the possibility of opening up more locations in the future to cater to the growing demand. Your enthusiasm and support have fueled our journey and inspired us to navigate the challenges that came our way, and for that we will always be incredibly grateful!