Along with the Australian Open, the Wimbledon Championships and the U.S. Open, the French Open, or "Internationaux de France," makes up part of the tennis Grand Slam. (Or "le Grand Chelem," as the French call it.) As you might know, the French Open–which is taking place from May 22nd to June 5th this year–is often called "Roland-Garros." Do you know the history behind this legendary tournament's name? Read on to learn all about it and to deepen your understanding of French tennis culture!
By Sophia Millman
The History of the Tournament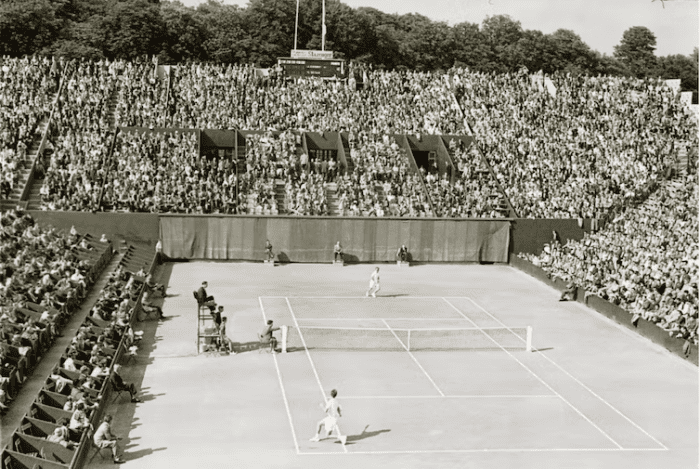 The "French Clay Court Championships" were created in 1891. For the first few years, only men were allowed to compete; women began playing at the championships in 1887. These tournaments took place at the Stade Français, the Racing Club de France, and the Parc de Saint-Cloud. The "Internationaux de France" were born in 1925, when France was entering its tennis golden age and began inviting people from other countries to matches. In 1927, a special stadium was constructed for the Internationaux de France, named after aviator Roland Garros (see below!). 
Who was Roland Garros?

Born in 1888, Roland Garros graduated from France's prestigious HEC business school and opened his own car dealership in Paris when he was only 21. In 1909, he attended his first air show and discovered his true passion. He bought himself a plane and taught himself to fly within two years! Garros became a legendary pilot–the French equivalent of Amelia Earhart–after he flew from the French Riviera to Tunisia with very little fuel and multiple engine failures. He befriended the poet and filmmaker Jean Cocteau, who wrote a poem about him called "Le Cap de Bonne Espérance" (The Cape of Good Hope). Later, Garros became a World War I fighter pilot and hero. He died in 1918 over the Ardennes. At the time of his death, he was considered the best aviator in the world by many. 
French Tennis Legends

In 1983, the French hadn't won the les Internationaux de France in 37 years. The reigning champion was Swedish Mats Wilander. Yannick Noah and Wilander had an epic match, which Noah won and which you can watch here. "[At Roland-Garros] I had the best moment of my life," said Noah in a 2014 interview, "It's right here in my heart forever. I have my best moment on tape of my life, so every time I see it, every time I think about it I am complete." After retiring from tennis, Noah became a musician. Listen to his famous song "Saga Africa" here! Noah's son, Joakim Noah, is a two-time NBA all-star, and you can watch a touching clip of father and son here.
Other famous French tennis players:
Max Decugis

(1882 – 1978): He held the French Championships record of winning the tournament eight times, a feat that was surpassed by Rafael Nadal in 2014. Learn more about this charismatic player

here

. 

Suzanne Lenglen

(1899 – 1938): She was ranked as the inaugural world No. 1 from 1921 to 1926, winning 8 Grand Slam titles in singles and 21 in total. Watch

Pathé Journal

's "1937: Le tennis par Suzanne Lenglen" about one of France's most legendary women tennis players

here

. You can also check out

France Inter

's "

Ces grandes championnes de tennis qui ont évolué dans l'ombre de Suzanne Lenglen

." Today, one of the main courts at Roland Garros is named after Lenglen.

René Lacoste

(1904 – 1996): He was nicknamed "the Crocodile" and is now known worldwide as the creator of the Lacoste shirt, which he created in 1933. Lacoste was one of "The Four Musketeers" along with Jean Borotra, Jacques Brugnon, and Henri Cochet, tennis stars who dominated the game in the late 1920s and early 1930s. 

Simonne Mathieu

(1908 – 1980): Mathieu is best remembered for winning two major singles titles at the French Championships in 1938 and 1939. A new court at Roland-Garros was recently named after her. Practice your French by watching a short video about her

here

or listen to a radio program about her

here

. 

Other French players who have been in the worldwide rankings top 10: Henri Leconte, Guy Forget, Cédric Pioline, Arnaud Clément, Sébastien Grosjean, Richard Gasquet, Gilles Simon, Jo-Wilfried Tsonga, Gaël Monfils, Amélie Mauresmo and Mary Pierce.
Roland-Garros 2022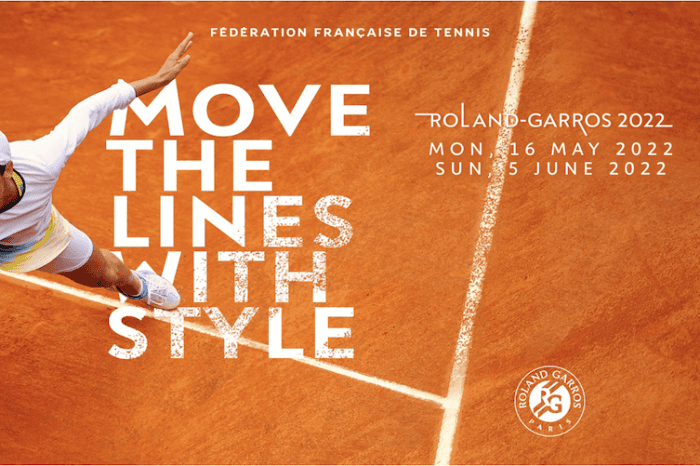 Polish world no.1 and 2020 French Open champion Iga Swiatek will most likely win the women's French Open this year. It's a little harder to predict who will win the men's competition. With his Barcelona win in April this year, Carlos Alcaraz became the youngest tennis player to crack the world's top 10 since Rafael Nadal did in 2005. While the favorite to win the men's French Open is Serbian Novak Djokovic, Alcaraz might overcome the odds and beat him. Rafael Nadal also has a shot at winning, and this year promises to be an exciting one with young stars and tennis legends playing against each other. 
Practice your French: listen to an interview with Amélie Mauresmo, the director of this year's tournament,

here

. 
Vocabulary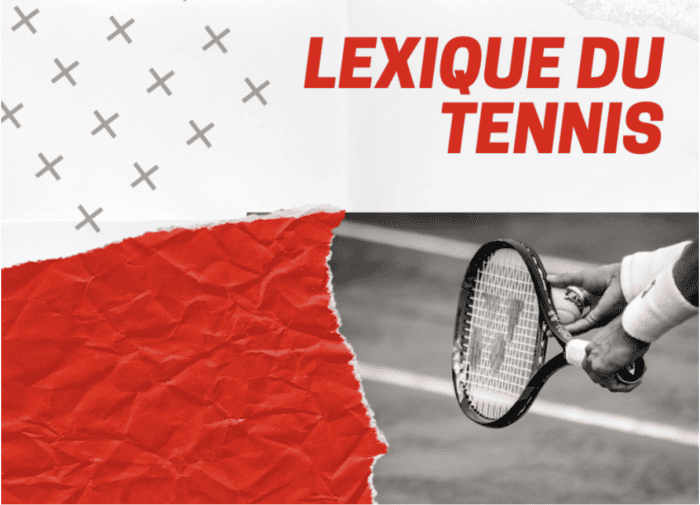 You can pick up a lot of tennis vocabulary and practice your pronunciation by watching "C'est quoi les règles du tennis ?" (Tip: change the speed of the video by going to "setting" > "playback speed.") Here are some key tennis terms:
Le Grand Chelem

: Grand slam

Le tournoi de Roland Garros: The French Open
Un tournoi: a tournament
Une joueuse de tennis: a tennis player (f.)
Un joueur de tennis: a tennis player (m.)
Une raquette: a racket
Le filet: the net
La balle: the ball
Servir: to serve
Jeu, set et match: game, set, match