ALL CLASSES ARE CURRENTLY TAKING PLACE ONLINE VIA ZOOM AND ARE OPEN TO EVERYONE, REGARDLESS OF WHERE YOU ARE LOCATED!
Coucou French Classes is a boutique language school which offers intimate, culturally savvy, native-taught online French classes and cultural events.
Group & Private
Online French
Classes
---
Coucou French Classes is a boutique language school which offers intimate, culturally savvy, native-taught online French classes and cultural events. We extensively train all our teachers in our unique method, which is tailored to everyone from complete beginners to very advanced speakers.
In each of the cities where we operate, we've created a community, allowing students to meet and converse with fellow francophiles over a glass of wine, browse our library, attend cultural events, etc in a relaxed, comfortable environment.
Since all of our classes are available online, you can join from anywhere, no matter where you are located! Join one of our online French classes and learn French with Coucou's method and teachers from the comfort of your own home!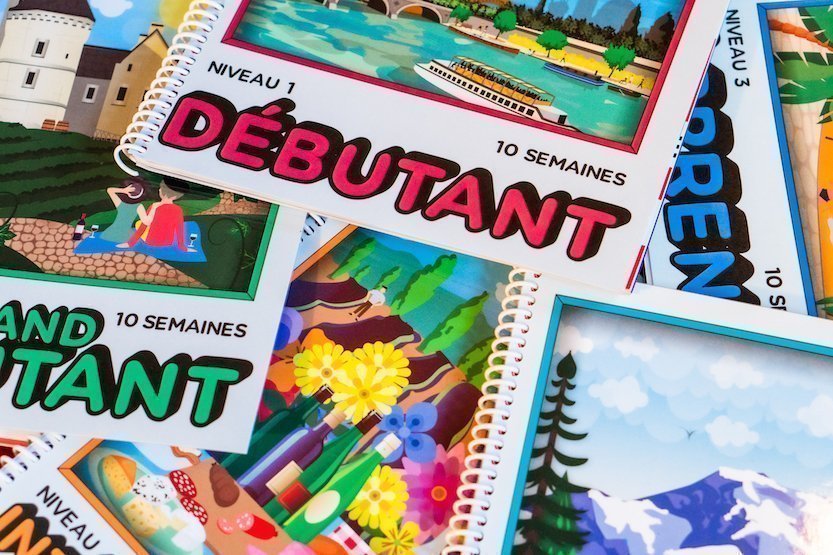 The Coucou

Method
The Coucou Method
At Coucou, we pride ourselves in teaching you French the way it is commonly spoken in modern France. Our classes focus on conversation and informal interactions, while still following a thorough grammar curriculum.
The social aspect of language classes is very important to us, and we truly believe that if you have fun in class you'll have an easier time navigating the finer points of French grammar!
Small Class
Size
---
Limited to 10 people, our group classes are as intimate as it gets! This means that the groups are small enough so that each students gets an optimal amount of individual speaking time and personal attention from the teacher; and large enough to be social and to make games and activities fun!
Free Trial
Class
---
Coucou is one of the only language schools to allow prospective students to come and sit in on a French class for free before deciding that they want to join, or to have their level accurately assessed by one of our teachers. Almost every student who comes for a trial class ends up joining us for a full course!

Book a trial class now
Custom Course
Content
---
We have designed our own curriculum for each level, as well as our own course booklets for levels 1 through 5, to get you to speak the way real people speak in modern France.The custom content is a mix of grammar lessons and fun activities - always with a little bit of homework to get you to practice in between classes.
Online
Learning
---
All of Coucou's classes take place online via the video conferencing platform Zoom. Course curriculum has been optimized for online learning and we use all of Zoom's features such as the white board to best recreate an in-person class environment. Each student receives their Zoom link the day before their class starts.
Find out more about what makes
the Coucou method successful
More Info
Latest from
our blog
Students and teachers from the Coucou community contribute to our blog giving insights into French culture in the U.S, learning resources, relevant events and more.
---