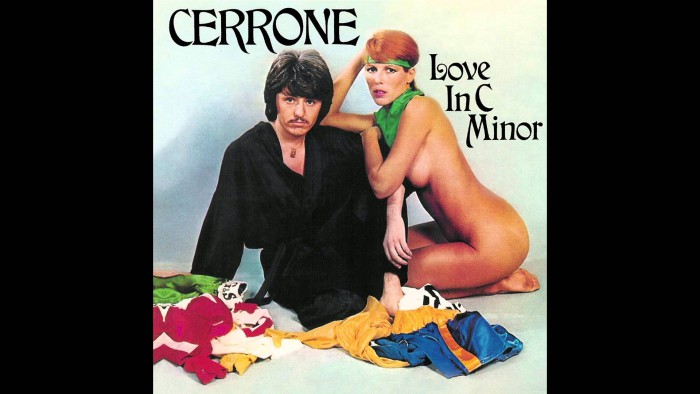 Many a blog has waxed on the hugely influential sub-genre of house music, French Touch, or as Brandon Ivers of XL8R puts it: "a mélange of filter effects, space disco and rock 'n' roll grafted onto house and techno".
The scene that gave birth to the French Touch, was started by later world-famous DJs like David Guetta and Martin Solveig at Parisian gay clubs in the late 80s and early 90s. Likewise, American disco originated as a music of personal liberation (or at least liberation from inhibition), being a major dance force on the gay scene in the United States, and despite historically homophobic ploys to discredit the hedonistic music, such as the "Disco Sucks!" event in the summer of 1979. As per the Guardian, "Daft Punk, St Germain et al reinvented French music in the mid 90s, when they married old disco loops to house beats and made something beautiful."
France and the rest of Europe were also creating incredibly catchy, danceable music at the time, these songs are sometimes categorized as 'Space Disco', French Boogie, or 'Euro Disco'. It was spearheaded by French artists like  Cerrone, Ottawan (together with other acts produced by Vangarde and Kluger) and Amanda Lear.
Here is a guide to our favorite Disco tracks from French artists over the years, with a few surprises.
Cerrone – "Supernature" – 1977

The ItaloFrench electro producer Marc Cerrone has been hugely influential since the 70s, inspiring such artists as Lindstøm, LCD Soundsystem, Goldfrapp, and Todd Terje. He recently released a remix of African music legend Manu Dibango's 1972 track, "Soul Makossa", which you can listen to on Pitchfork. The video and music for "Love in C Minor" is also fabulous, in the way that only the 70s can be.
Ottawan – "D.I.S.C.O" – 1980
You just need to watch this funky video to see what we mean about "Space Disco." Get ready to funk to this song by the French group Ottawan, formed in 1979 and fronted by Annette. "D.I.S.C.O" hit number 2 on the UK charts. The French-Israeli band The Young Professionals also found success with a cover of the song in 2012.
Swiss-born model Patrick Juvet, who wrote hits for tragic 70s French heartthrob Claude François, had a great head of hair and loved America.
Black Blood – "Aie a Mwana" – 1975
https://www.youtube.com/watch?v=p6HdNc7AYlo
Written by Daniel Vangarde, who also wrote "D.I.S.C.O" and is the father of Thomas Bangalter (1/2 of Daft Punk), "Aie a Mwana" was recorded with predominantly Swahili lyrics in 1975 by Belgian recording group Black Blood.
Led by the massively-popular, 60s era French yé-yé singer Sheila from 1977 to 1980, Sheila and B. Devotion would collaborate with Nile Rodgers (of Chic and later Daft-Punk-collab. fame) to create the wonderfully campy disco dancer, "Spacer".
Plastic Bertrand – "Tout Petit La Planete" – 1978
There's an interesting pattern of French and francophone songs from this period obsessing over outer-space. "Tout Petit La Planete" is a dark and stormy, but heavy-hitting track from the this Belgian musician who gave us "Ça Plane Pour Moi".
Space – "Magic Fly" – 1977

Pioneers of Space Disco, Space were a band from Marseille that preceded the French founders of electro music. "Magic Fly" would hit #1 around the world after its release in 1977.
Amanda Lear – "Queen of Chinatown" – 1977

A song that, in all its delicious flamboyance and culturally questionable posturing, might not fly today, is a titillating disco artifact that reached #2 in Germany for the multi-talented lyricist, singer, painter, model, and actress Amanda Lear. The singer's background and formative years make for as intriguing a story as the main character in "The Queen of Chinatown".
Claude François – "Alexandrie, Alexandra" – 1978

Has anyone lived until they've seen Claude François and ensemble shake their booty in what let's call "70s period costume?" Didn't think so.
Honorable Mention:

Yes, the Village People are, as everyone knows, from the US. But did you know they were founded by two French producers looking to target gay audiences?  Jacques Morali and Henri Belolo.