Throughout the 17th, 18th, and 19th centuries, many French women yielded a great deal of power in intellectual spheres. Salonnières–women who ran literary salons–​​supported French authors, writers and artists and often played a critical role in shaping men's careers. It may come as a surprise to you, then, to learn that women remained severely underrepresented in French politics even in the 20th century. 
French women won the right to vote and became eligible to serve in office very late, only in 1944. Meanwhile, women in the US won the right to vote in 1920 and began running in elections in 1788. (Although neither country has elected a female president to date!) Political parity has evolved a lot in recent years in France, and more women than ever before are running for office. For the first time, three women are representing France's most powerful political parties in this year's upcoming presidential election. 
As Women's History Month comes to a close, we're taking a look back at French women politicians who shaped the future of their country. We also include contemporary femmes politiques whom you should know about at the end of this article. 
By Sophia Millman
Suzanne Lacore
1875 – 1975

In 1906, elementary school teacher Suzanne Lacore joined the "Section Française de l'Internationale Ouvrière," a socialist party. She later became the leader of the National Committee of Socialist Women. Highly appreciated within the party, she was one of three women chosen in 1936 to be part of Prime Minister Léon Blum's government, along with Cécile Brunschvicg (see below). Lacore was appointed to oversee the protection of children and several schools in France today are named after her. 
Passionate about women's rights, she wrote several pamphlets and newspaper articles about women's emancipation. Lacore famously said, "L'infériorité des femmes est une notion inventée par les hommes ; elle n'est pas l'écho d'une loi naturelle." (The inferiority of women is a notion invented by men; it is not the echo of a natural law.) The politician lived to be 100 and continued to publish works while she was in her seventies (goals!). 
Cécile Brunschvicg 
1877 – 1946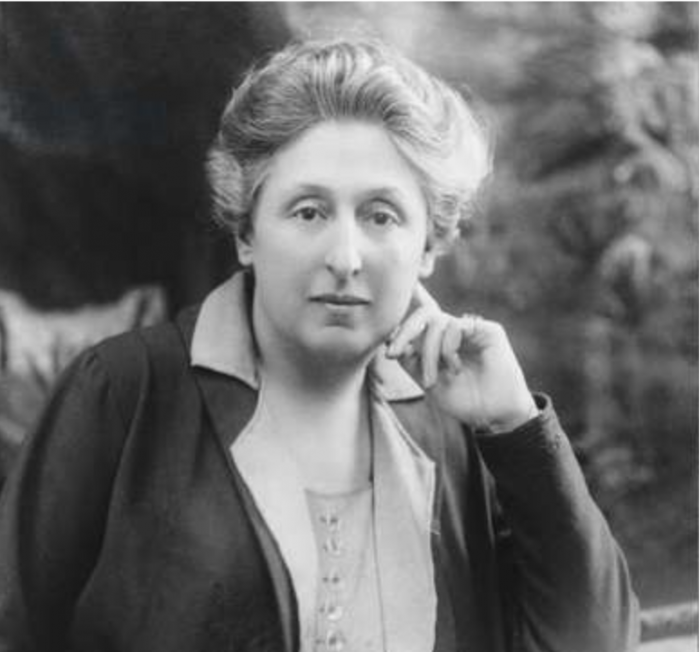 In 1899, Cécile Brunschvicg married a feminist philosopher and member of the League of Human Rights, with whom she had four children. With him, she began to campaign for women's rights, and in particular for women's suffrage. She also fought for equal pay, women's access to all professions, and the right to allow mothers to work. 
Within the French Union for Women's Suffrage, Brunschvicg progressively gained influence until she became its president in 1924. In 1936, she joined the Blum government where she promoted girls' education. During the Second World War, Brunschvicg, who was Jewish, went into hiding in the South of France where she became a teacher in a boarding school for young girls. Until her death, she was regarded as "the grande dame of the feminist movement" in France. 
Suzanne Buisson 
1883 – 1944

Socialist activist Suzanne Buisson campaigned for women's rights and women's financial independence. After her first husband died in World War I, she raised their child alone. She remarried union leader Georges Buisson and took on a major role in the French Section of the Workers' International party after the war. She directed the column in a French socialist newspaper called "La femme, la militante."
In 1941, she co-founded the Socialist Action Committee and became its treasurer. She made numerous trips around France to distribute Resistance pamphlets. Buisson was arrested while attempting to alert her comrades of the Gestapo's presence in the building where they worked. She died in Auschwitz. You can visit her memorial plaque (pictured above) in Paris's 18th arrondissement. 
Joséphine Pencalet
1886 – 1972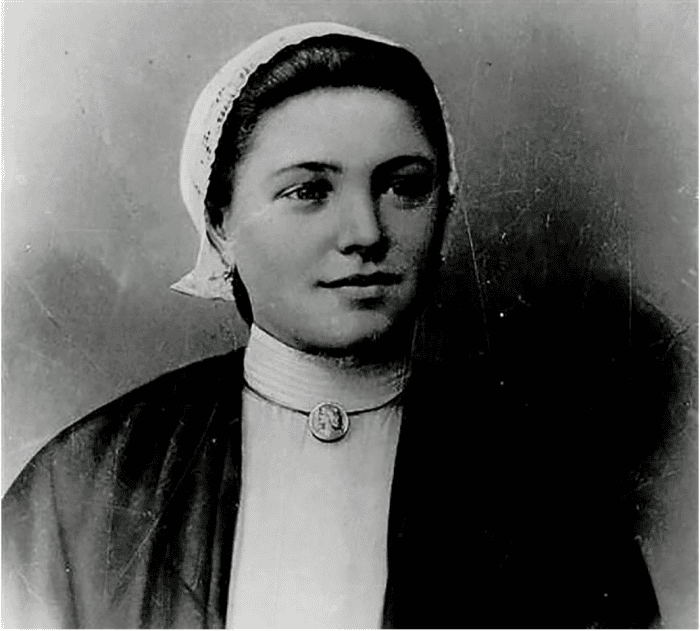 Josephine Pencalet participated in the "great strikes" in Douarnenez of 1924. In May of the same year, she ran for local office on the communist ticket and was elected city councilor, making her one of the first women ever elected in France. Pencalet sat on the Douarnenez town council for several months, but in 1925, the Council of State invalidated her election on the grounds that a woman did not have the right to vote, and therefore could not sit in an elected assembly. Despite the brevity of her mandate, Pencalet contributed to the evolution of the role of women in politics.
Practice your French: Check out this article 
Eugénie Éboué-Tell
1891 – 1972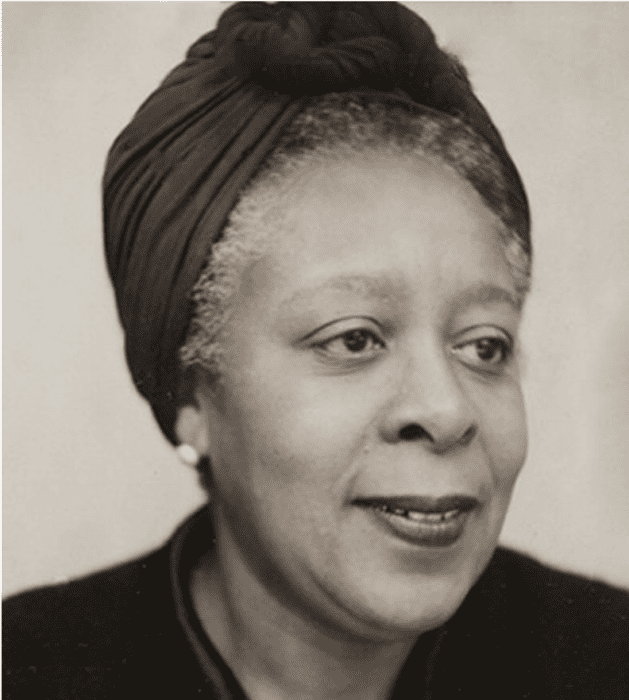 Eugénie Éboué-Tell was born in Cayenne, Guyana. After studying in Montauban, she returned to Guyana to work as a teacher. In 1922, she married Felix Éboué, who was the first Black man to become governor of Martinique, Guadeloupe and Chad, before becoming governor-general of French Equatorial Africa. She followed him in his travels and actively participated in his life as a statesman. 
Eugénie Éboué-Tell joined the Corps de Volontaires Françaises (the first female military unit created during the war) and became a nurse at a Brazzaville hospital. The Éboué-Tells also prevented oil from reaching Hitler's army during the war. After the death of her husband in 1944, she launched a political career. In 1945, she became one of the first two women of African heritage elected as deputies (from Guadeloupe) and in 1946 she became one of France's first woman senators.
Madeleine Braun
1907 – 1980

Madeleine Braun was a pacifist and anti-fascist who joined the French Communist Party before the outbreak of World War II. When the war began, she became a leader in the National Front Resistance movement and later became a member of the Legion of Honor.  In 1946, she became the first woman elected vice-president of the French National Assembly; she was re-elected four times. She proposed, among other things, a law that gave women access to all public functions and professions. There's a small square named after her in Paris. 
Françoise Giroud
1916 – 2003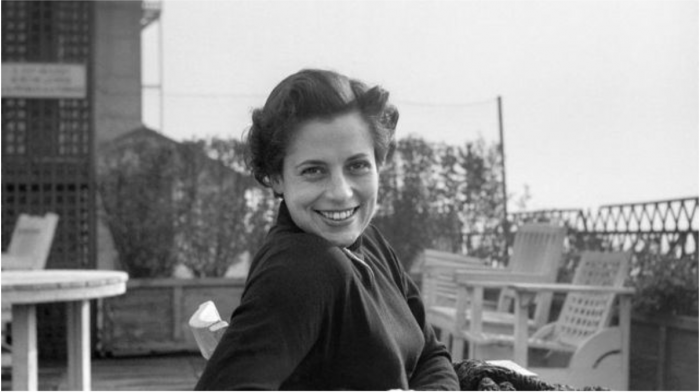 At the end of World War II, Françoise Giroud became editor in chief of Elle. In 1953, she founded L'Express with her partner Jean-Jacques Servan-Schreiber and served as its director until 1974. She supported the Radical Party of French President Valéry Giscard d'Estaing and was appointed Minister of Women's Rights in 1975. She was later appointed Minister of Culture. In her later career, Giroud devoted herself entirely to writing. She wrote for Nouvel Observateur up until her death, and also published a variety of books and wrote many famous screenplays. 
Simone Veil
1927 – 2017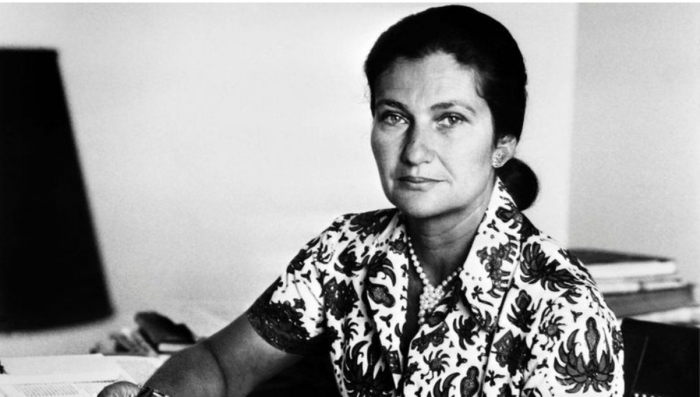 Simone Veil led an extraordinary life. She survived Auschwitz and subsequently became France's health minister, championing the 1975 French law that legalized abortion. Veil also drafted legislation that expanded the rights of prison inmates, people with disabilities, and disadvantaged children. She served as the first woman president of the European Parliament from 1979 to 1982. When Veil died, Emmanuel Macron released the following statement: "Her uncompromising humanism, wrought by the horror of the camps, made her the constant ally of the weakest, and the resolute enemy of any political compromise with the extreme right." 
Martine Aubry
Born 1950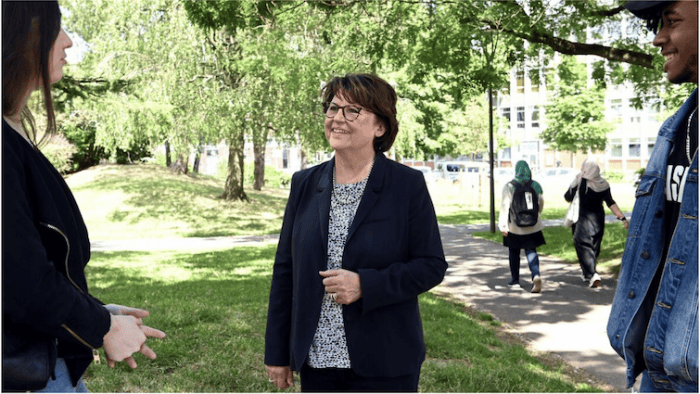 Martine Aubry joined the French Socialist Party in 1974. In 1991, she was appointed Minister of Labor, Employment and Vocational Training by Édith Cresson. In 1997, Lionel Jospin appointed her Minister of Employment and Solidarity and she became famous for fighting unemployment and creating the 35-hour work week. She ran for president in 2011, but lost to François Hollande. She is the current mayor of Lille and has changed the city's reputation, making it a much more popular tourist destination thanks to her investment in culture. 
Christiane Taubira
Born 1952 

Christiane Taubira was born in Cayenne in French Guiana and holds a doctorate in Economics and became an activist in the Moguyde movement for decolonization. In 1993, she was elected deputy of the first constituency of Guyana and from 1994 to 1999, she was also a member of the European Parliament. In 2001, she helped create "la Loi Taubira" that recognizes the slave trade and slavery as crimes against humanity. She was nominated as a candidate for the Radical Left Party in the 2002 presidential election. After being appointed Minister of Justice in 2012, she supported the bill that legalized gay marriage in France. 
Ségolène Royal
Born 1953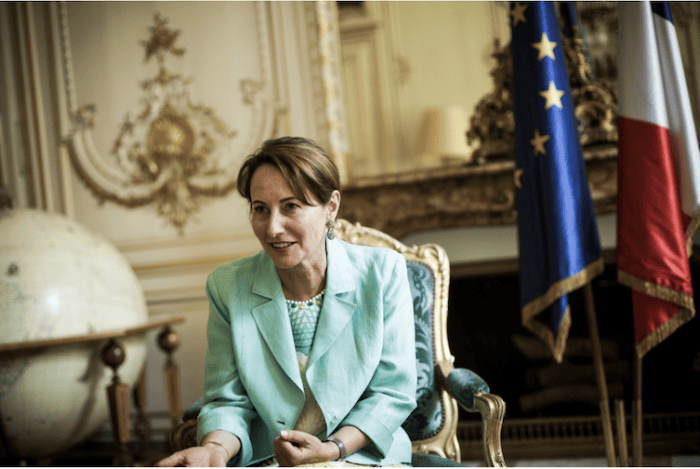 Ségolène Royal joined the Socialist Party in 1978 and became Minister of the Environment in 1992. In 1997, she was appointed Minister Delegate for School Education in Lionel Jospin's government. Royal ran in the Socialist primary to become the party's candidate for the 2007 presidential election. She won the primary, but lost in the second round of the presidential election to Nicolas Sarkozy. 
In 2009, she launched a "Solar Energy Plan" and in 2014, she was appointed Minister of Ecology, Sustainable Development and Energy, by President François Hollande. She also chaired the 2015 Paris Climate Conference. We suggest reading the New York Times article "Ségolène Royal: A Sort-of Vice President, Not-Quite First Lady" to learn more about her. 
Anne Hidalgo
Born 1959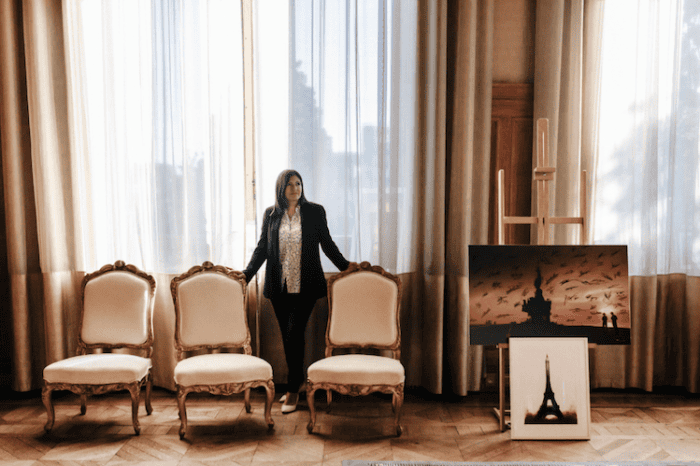 There are four women running for president in France at the moment: Nathalie Arthaud, Anne Hidalgo, Valérie Pécresse, and Marine Le Pen. Of these four, the highly conservative and controversial Marine Le Pen might be the candidate you've heard the most about, but we hope you also know a little bit about Anne Hidalgo, the current mayor of Paris. 
She was elected in 2014 and reelected in 2020. Hidalgo is responsible for having made Paris a much greener city. In 2020, the New York Times reported that after Hidalgo had "managed to bring in 11 women to fill 16 top city jobs — fulfilling the spirit of a 2012 law aimed at correcting gender imbalances — she was slapped with a nearly $110,000 fine for appointing too many women to senior management positions." Hidalgo ironically called herself "far too feminist."