It's no stereotype – the French really do love wine! From its production to consumption, wine holds a very important place in French culture and daily life. Because of this, we're always keeping an eye out for great wine in our two favorite cities: New York and Los Angeles! Read on for our selection of the best wine bars in each one. 
Written by Alaina Schwartz & Cynthia Perinat
---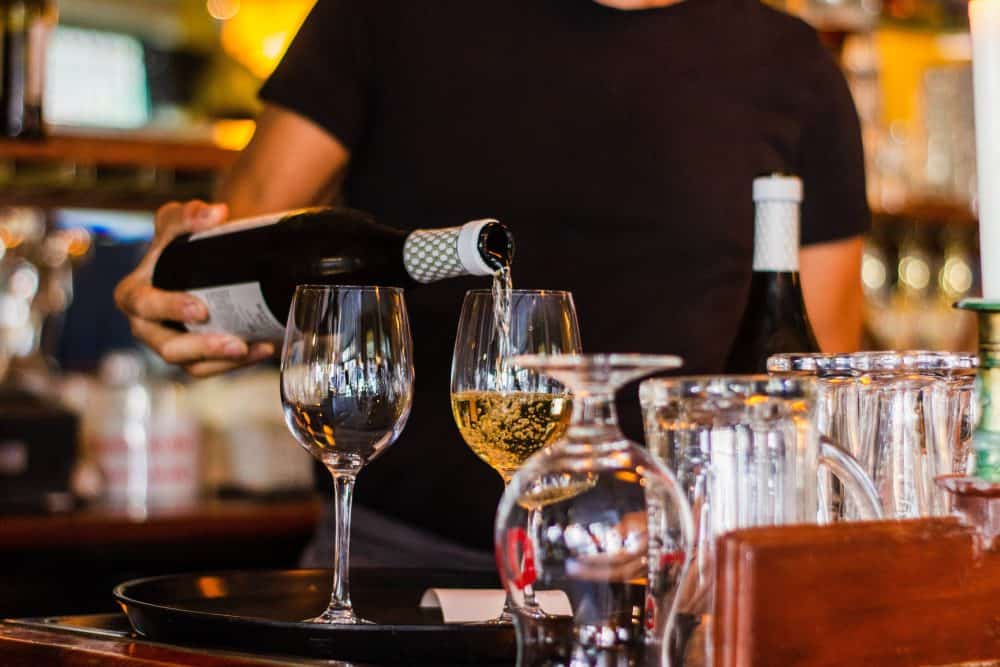 New York City
New York is known for having easy access to food and drinks from all over the world, so it's no surprise that the city is full of high-quality wine bars – many of which are French-owned!
LA COMPAGNIE DES VINS SURNATURELS
📍 SoHo
We can't talk about wine bars without mentioning La compagnie des vins surnaturels. Located a couple doors down from Coucou NYC, in the heart of Little Paris, the French-owned wine bar has an endless wine list and a seasonal snacking menu. For true aficionados, you can try their Mystery Wine; if you're able to guess the region and the year, you get the whole bottle for free!
PEOPLES
📍LES
Peoples is a natural wine bar and shop in The Market Line at Essex Crossing. Whether you take a bottle home or have a seat at the bar, you can sip confidently knowing that you're supporting a great cause; more than just wine, Peoples' founders are passionate about the industry itself, and are conscious of the environmental and socio-political issues within it. 
SKIN CONTACT
📍LES
While Skin Contact is a recent addition to the natural wine scene in New York, it's the continuation of a decades-long legacy. The founder, Eben Lillie, is the son of David Lillie, co-founder of Chamber Street Wines. Chamber Street has been selling natural wines long before it was in style, so while Skin Contact is new, it's run by true experts. 
AMÉLIE
📍West Village and UWS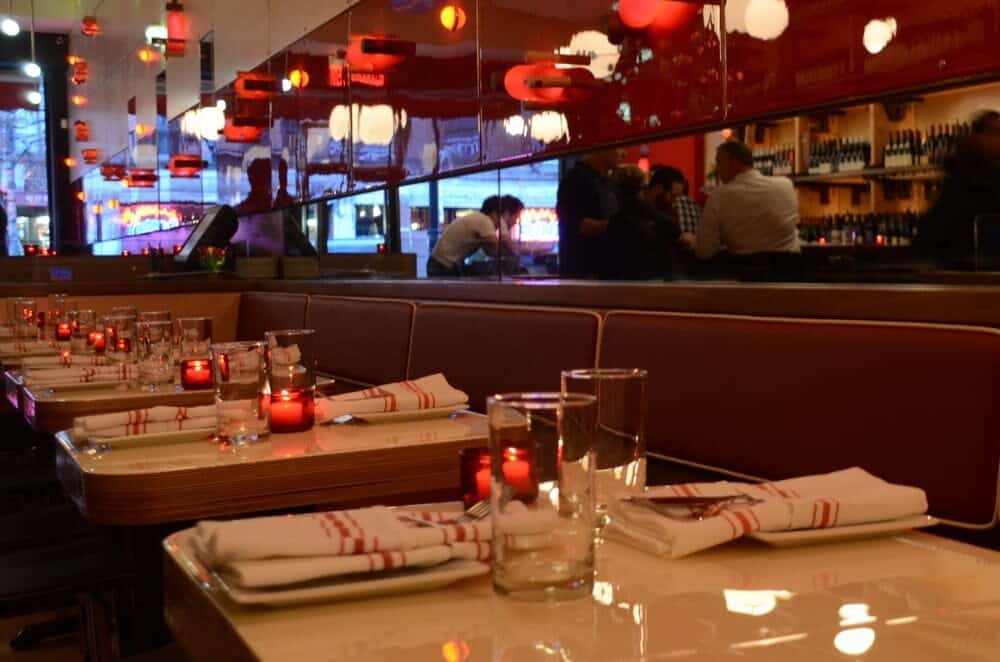 Since its first opening in San Francisco, Amélie has expanded to Fairfax and two more locations in Manhattan – so you can enjoy their offerings on either coast! They have a dinner and brunch menu inspired by classic dishes from all over France (moules-frites, coq au vin, salade lyonnaise…), as well as an excellent assortment of wines and house cocktails. Try the red, white, or rosé of the day, or curate your own tasting flight for just $13 during happy hour. 
BIGTINY
📍Cobble Hill
Over in Cobble Hill is BigTiny. The natural wine bar was, in the founders' own words, established by "two crazy French immigrants who moved to NYC to share their love and passion for food, wine and life's joie de vivre." In that same spirit, the drinks and food on offer will please the palates of both the French and New Yorkers alike. Pair a glass of French wine with a pizza, or even an IPA with bœuf bourguignon. 
TEN BELLS
📍Bushwick and LES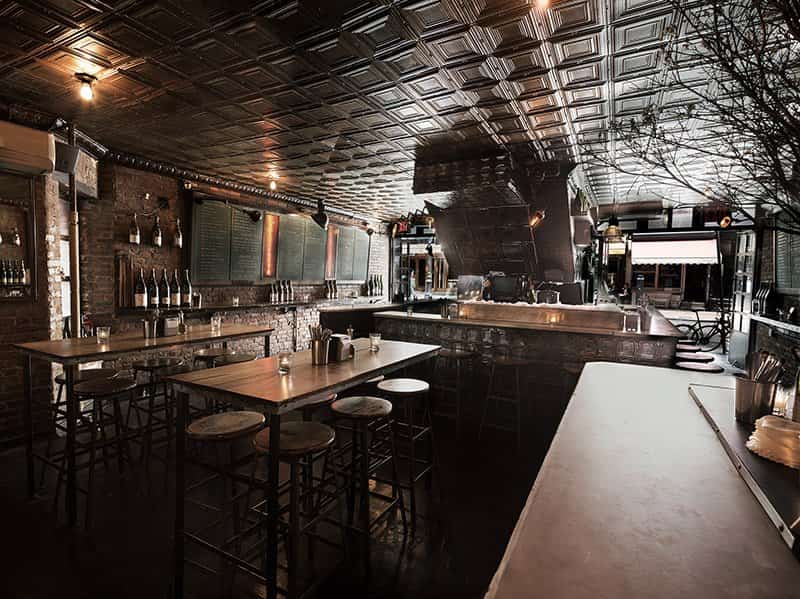 Ten Bells is the perfect venue for a low-key night out, exclusively serving natural wines from small producers. They have an incredible tapas-style food menu with all of the classics, as well as a variety of meats and cheeses, but you definitely can't miss their $1 oyster happy hour, which they claim is the best in all of NYC! Don't believe us? You'll just have to try it for yourself. 
JUNE
📍Cobble Hill
June is Brooklyn's very first natural wine bar and one of the most romantic spots on this list. The wine list is extensive, but the friendly staff won't hesitate to walk you through it. In the summer months, you can enjoy a glass on the patio, below string lights and surrounded by greenery. 
---
Los Angeles
"West coast, best coast?" The answer will vary depending on which Coucou location you're at when you ask! Either way, it's undeniable that LA has some incredible wine bars of its own.
MARVIN
📍Beverly Grove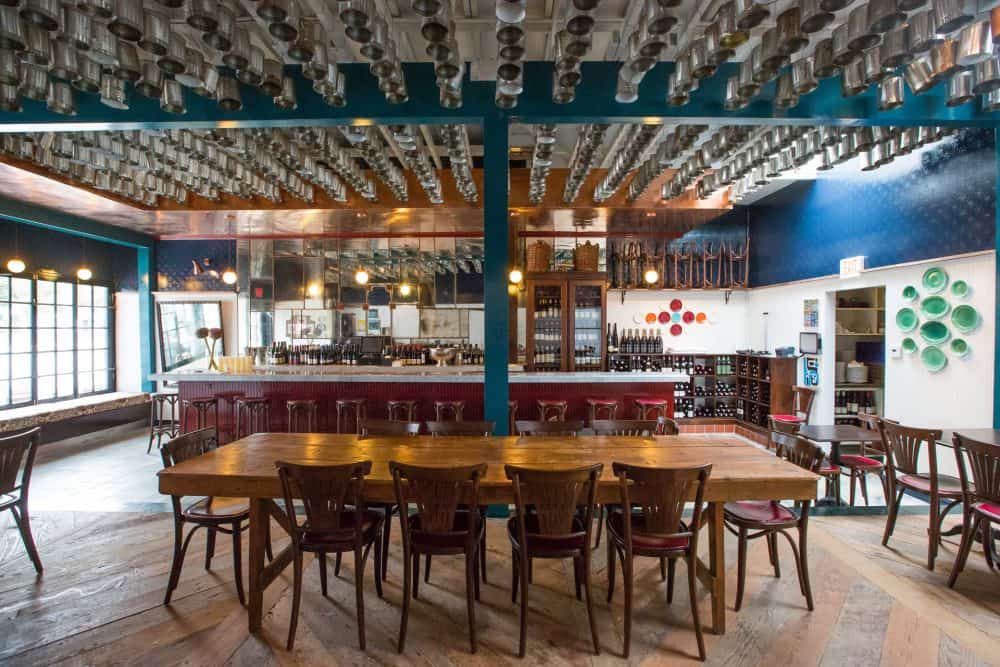 Marvin is a French bistro and neighborhood wine bar in Beverly Grove that locals flock to for its relaxed and welcoming atmosphere. The kitchen offers super-fresh bites made with local ingredients until 10pm; but you can keep the night going with something from their ever-evolving selection of wines.
VOODOO VIN
📍Virgil Village
Boasting a 400+ selection of natural wines, Voodoo Vin is a wine bar in Virgil Village. The food menu changes seasonally, but the biggest highlight has to be the charcuterie that's aged in the same cave as the wines. According to the chef in residence, Travis Hayden, both require the same temperature and humidity levels – a match made in heaven! 
TABULA RASA
📍Thai Town and NoHo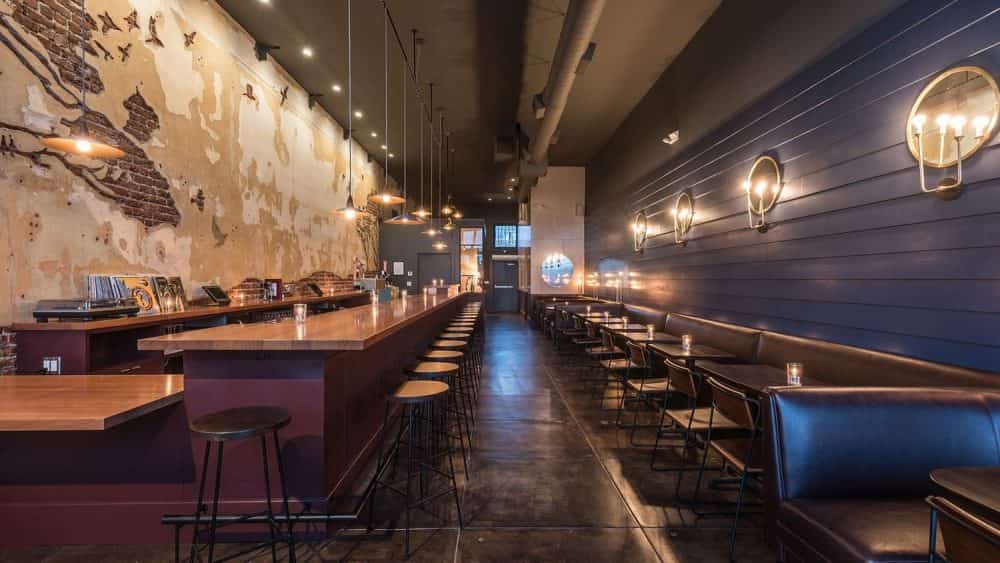 Tabula Rasa opened in Thai Town in 2016 and has since expanded to North Hollywood. They have an all-natural wine list that rotates on a weekly basis, on top of their variety of beers on tap, apéritifs, and sake! They also have a daily happy hour (yes, we said daily), a weekly wine tasting for just $15, and live jazz at the end of each month. 
CAFE TRISTE
📍Chinatown
One of the most recent wine bars in the city opened in December 2022 and here is the good news: the team behind Cafe Triste is the same as the one behind the beloved wine store Psychic Wines. Located in the Mandarin Plaza in Chinatown, this low-lit not-so-hidden-anymore spot offers a beautiful selection of natural wines. On the food side, you can choose from their monthly changing apéro menu. Best of both worlds: French classics (ham & cheese selection, country terrine, sardines) and the perfect touch of modernity (squash and nettle tart, rosewater rice pudding & pistachios)
EL PRADO
📍Echo Park
Described by its owners as "Wild and romantic. Nature wine worldly beer. Records and friends and friends with records", El Prado has seen many changes over the decades. The latest twist happened with the renewal of their wine list towards a more natural wine selection reaching over 100 options (with the help of our friend from Vinovore, Amélie Rousseau!). This dark, intimate bar offers 3 spaces to hang out: the tiny back patio for a smoke, the main bar to chat or dance when the DJ is around and the tables in the front sidewalk to see and be seen in Echo Park. 
COVELL
📍Los Feliz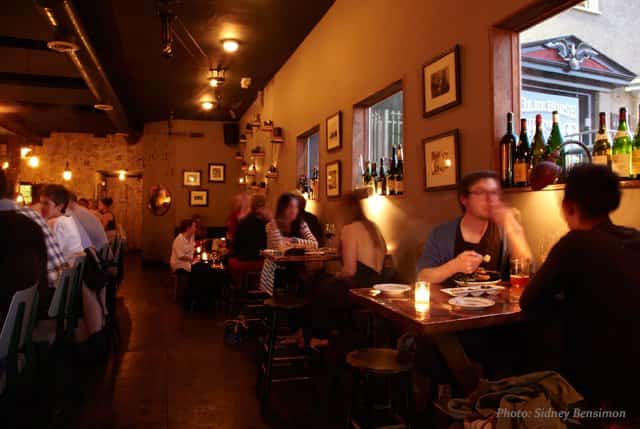 Covell is the place to go for an unpretentious, relaxed approach to wine. It's the creation of Oklahoma-native Dustin Lancaster, whose love for people and wine is reflected in the whole experience. Rather than have customers choose from a lengthy list of wines, bartenders will chat with you about your preferences to find your perfect glass. 
TILDA
📍Echo Park
A couple blocks from El Prado is brand new wine bar Tilda; adjacent to new neighborhood favorite Italian restaurant Bacetti, Tilda offers a more laid back and casual vibe. Their curated selection of natural wines is limited but always a hit. Bottles can be purchased to stay or to go, and a light bites menu will keep you from getting peckish while sipping your wine. Bonus: $8 wine happy hour Monday to Friday from 3 to 6pm!   
Want to know more about French wines? Check out our upcoming LA Wine Tasting and make sure to read our blog article How the French drink Wine to become an amateur sommelier!