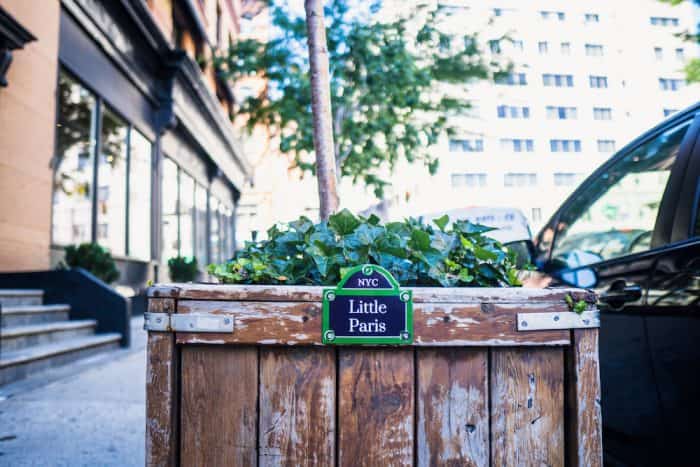 To celebrate the recent release of our Little Paris NYC guide, we've come up with the perfect itinerary to discover just some of the French cultural gems the neighborhood has to offer.
If you haven't heard of Little Paris already, you can read about the initiative here! Keep up with Little Paris by following @littleparisnyc on Instagram.
For store hours, addresses, and more, download a PDF of the Coucou Guide to Little Paris NYC here, or pick up a free copy at our physical location at 253 Centre Street.
By Alaina Schwartz
Use this map to follow along. To discover even more French businesses, check out the full guide!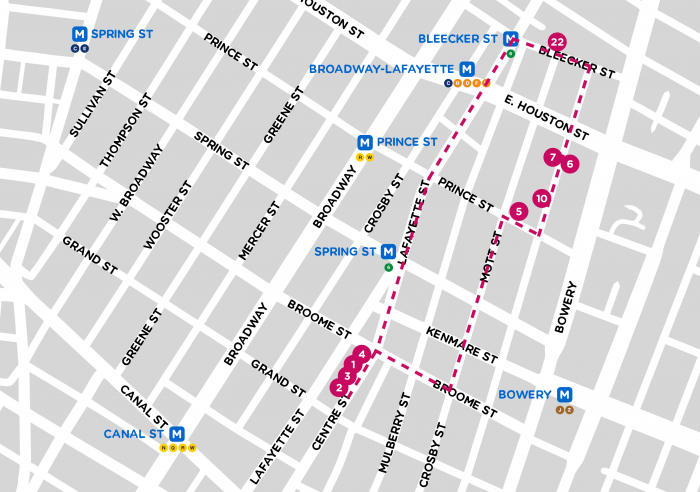 2:00pm – WELCOME TO LITTLE PARIS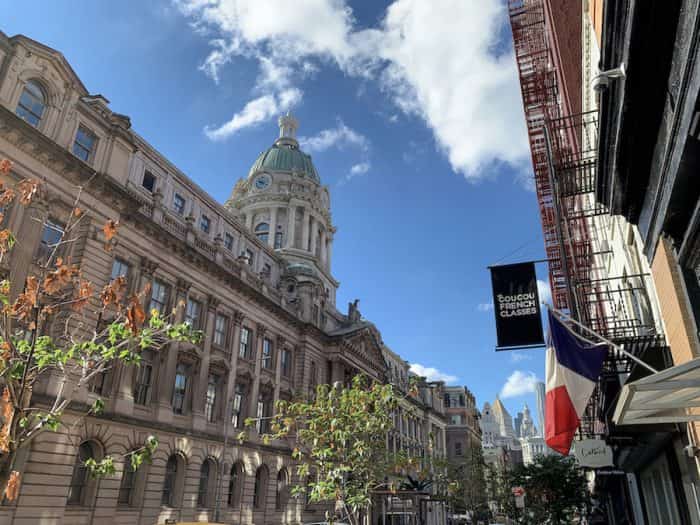 Begin your tour at the heart of Little Paris at the beaux-arts inspired old Police Headquarters. After taking in the stunning architecture, cross the street and you'll find the perfectly French café Maman ②. Enjoy a coffee prepared any way you like with a pastry – our personal favorites are the pain au chocolat and the nutty chocolate chip cookie. Have a seat inside to take in the eclectic and cozy decor, or hit the ground running with a to-go cup.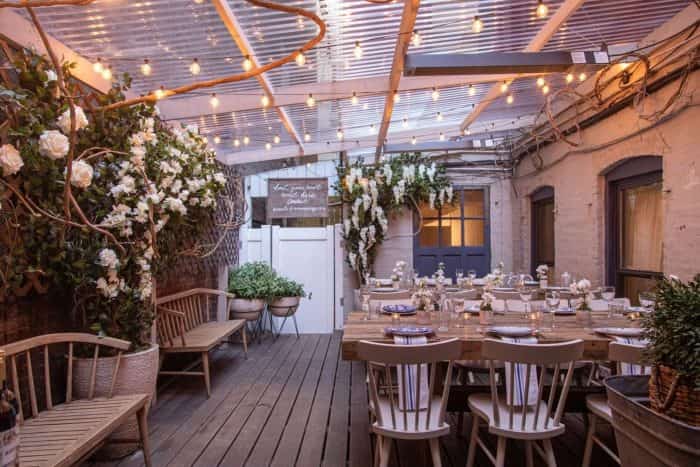 2:30pm – SHOP LITTLE PARIS
ART AND DESIGN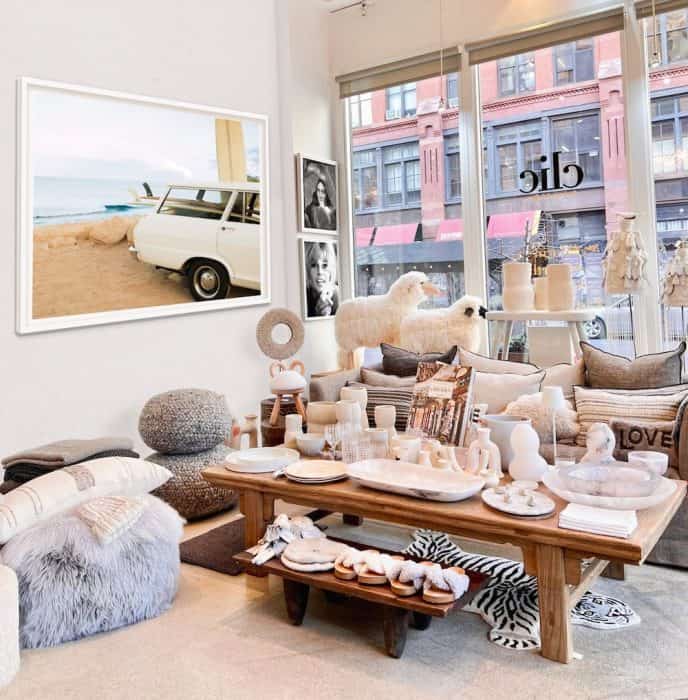 Once you've had your caffeine boost, you'll be well prepared to do some shopping (or a lot of shopping- we won't judge!) around Little Paris. Head over to Clic ④ —a French owned bookstore, art gallery, interior design and concept space rolled into one. With stunning window displays that can hold their own, the interior will exceed your expectations. Carefully curated and thoughtfully designed, Clic has the beauty of a museum with the added benefit of being able to take some pieces home. Pick up a print to add to (or launch) your personal collection. Don't hesitate to ask the knowledgeable staff for some guidance.
STYLE AND BEAUTY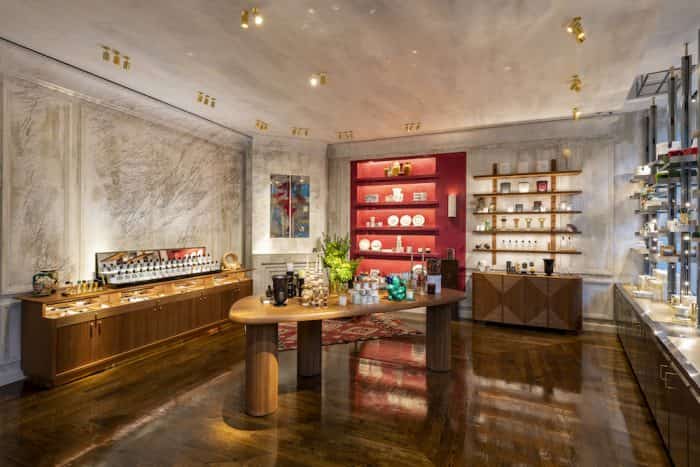 Walk up to Prince and Elizabeth Street to shop some of France's most iconic brands. Starting with le parfum, enjoy a variety of luxurious fragrances at diptyque ⑤. Since its establishment as a perfume house in 1961, the brand has expanded its offerings and is now synonymous with both perfume and candles. Try out their famous "Baies" and "Figuier" candles, or one of their solid perfumes.
Did you know?
Diptyque has a collection of City Candles exclusively available for purchase in the city they are named after. From Beverly Hills to Hong Kong, these candles are widely coveted. Go for the New York City candle if you can find it!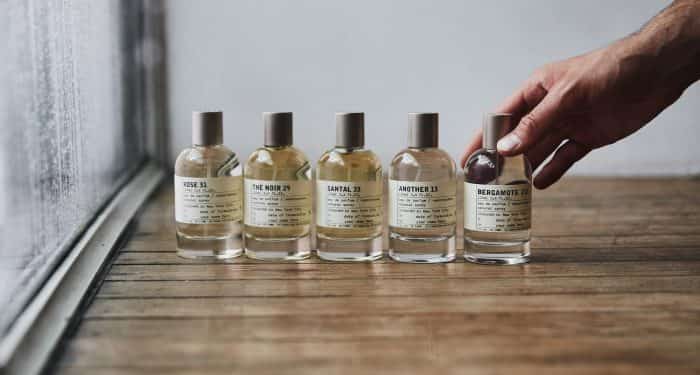 Around the corner on Elizabeth Street you'll find Le Labo's ⑩ flagship location. Founded in New York in 2006, this French-owned perfumery embodies what Little Paris is all about. Their scent "Santal 33" has quickly become a cult classic for New Yorkers. Pick up a bottle of your own, or purchase a custom fragrance blend that is uniquely you.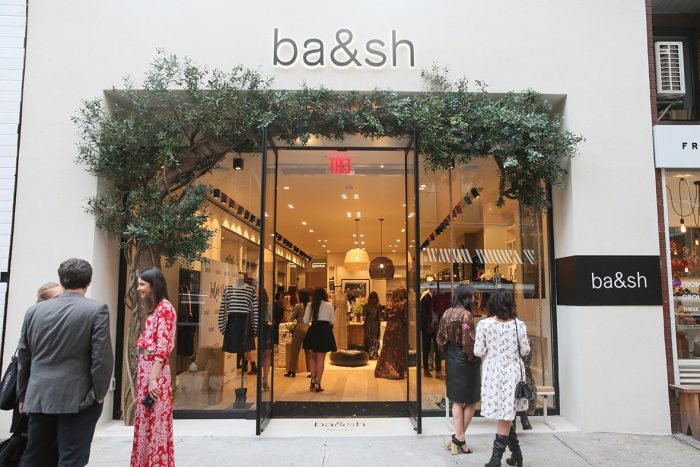 After becoming an expert in perfume application and identifying basenotes, travel a few doors down to ba&sh ⑦. With Parisian style as a driving force, ba&sh offers a variety of clothing in unique colors, patterns, and silhouettes with the goal of empowering women to express themselves freely. Simultaneously sleek and welcoming, this boutique makes for the perfect setting to refresh your style. 
Just across the street is L'Appartement Sézane. Founded in Paris, Sézane ⑥ is an absolute staple for French women, offering high-quality and affordable pieces that will never go out of style. Do as the parisiennes do, and pair one of their famous wool cardigans with a well-fitting jean. For menswear, we recommend the flannel shirts and corduroy jackets—all 100% cotton—from their brand Octobre Éditions.
4:30pm – ZURCHER GALLERY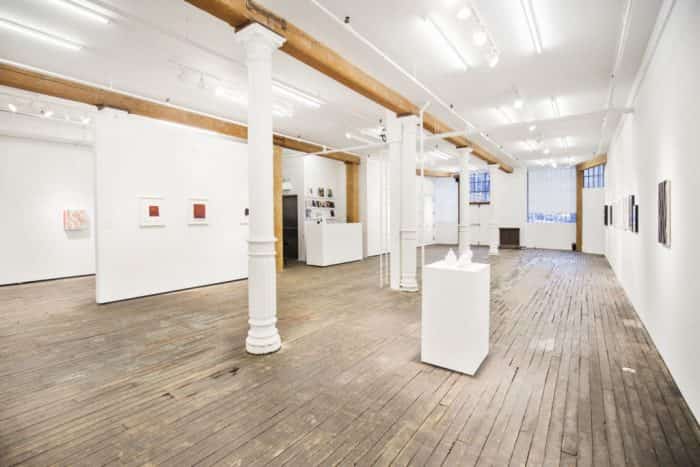 Once you've finished shopping, continue up to Bleecker Street to take in some art at the Zürcher Gallery ㉒. Since its opening in 2009 as a branch of the Paris-based gallery, Zürcher regularly displays contemporary works in a variety of mediums, by an impressive array of artists. With the right timing, you may be able to catch the "Salon Zürcher", a "mini" art fair offering an "intimate alternative to large-scale, superstore style" fairs held during The Armory Show and Frieze. Read about their current exhibition here.
5:30pm – DRINKS AT LA COMPAGNIE DES VINS SURNATURELS
From the Zürcher Gallery, stroll down Lafayette until you've returned to Centre Street. Have a glass of wine and charcuterie plate at La Compagnie des Vins Surnaturels ③. An offshoot of the original wine bar in Paris, La compagnie offers an extensive wine list to a vibrant crowd, with no shortage of ambiance. In the spring and summer months sip on a sauvignon blanc on the terrasse. In autumn and winter, enjoy a malbec at the bar, or cozy up on one of the couches. Hoping to stay for a while? La compagnie also serves up a unique dinner menu ranging from upgraded staples like grilled cheese, to refined classics like duck confit.
7:30pm – A FRENCH CLASS AT COUCOU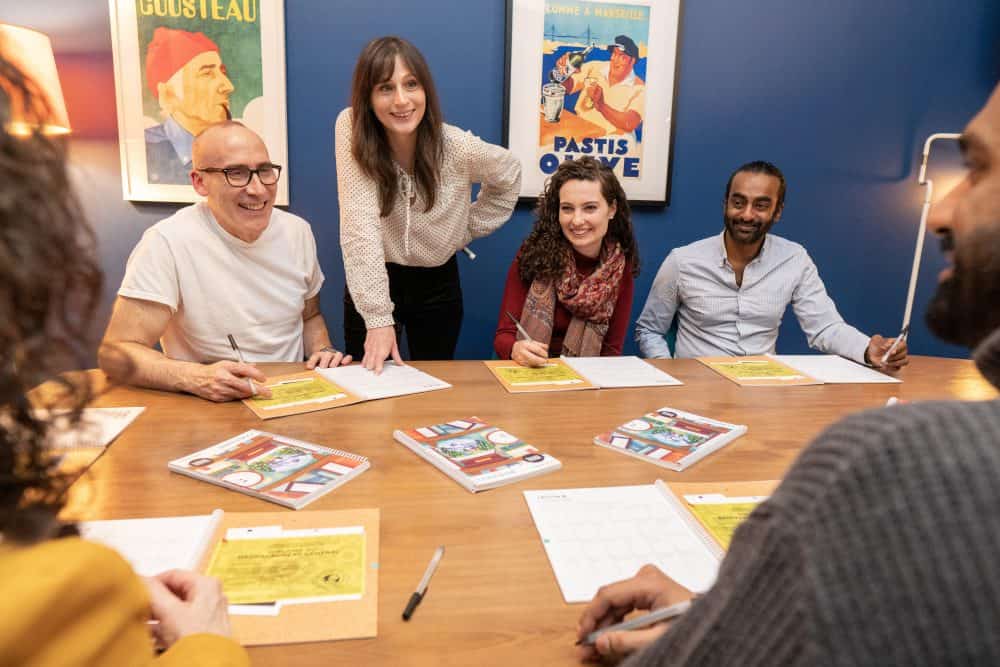 For a truly French finish to your day, take a class at Coucou French Classes ①! Co-founded in 2013 by French cousins Léa and Marianne Perret, the family and female owned French language center offers engaging and culturally relevant courses led by native French speakers. Whether you are a complete beginner or nearly fluent, there are courses available to speakers of all levels. In addition to French classes, check out our workshop offerings here—join a book club, attend a cheese tasting, or learn all about French phonetics!