Mother's Day (la Fête des mères) was first celebrated in France in 1906 as a plea to boost the declining birth rate; the little village of Artas, in Isère, organized a ceremony to celebrate mothers of large families and the tradition took off from there. With the holiday right around the corner, we've put together a list of famous French mother-daughter duos to celebrate! Note that the French Fête des mères takes place later than it does in the US. In France, it's usually on the last Sunday of May or the first Sunday of June. This year, it's on May 29th, 2022. 
If your French listening skills are pretty strong, we recommend listening to this extremely touching podcast episode called "Le nom de ma mère" in which two children talk about their mom and their stepmom. 
By Sophia Millman
Jane Birkin and Charlotte Gainsbourg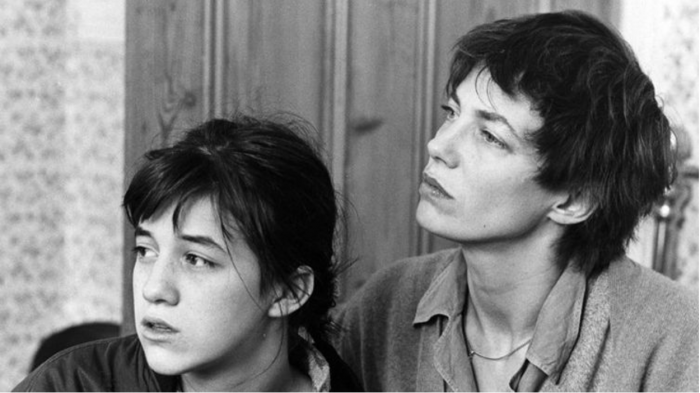 Model, actress, and singer Jane Birkin has three daughters: Charlotte Gainsbourg, Lou Doillon, and Kate Barry. Charlotte grew up in the spotlight with her mother, and always wanted to make a movie about their relationship. In 2021, her documentary Jane par Charlotte premiered at Cannes. In an interview, Gainsbourg said, "I wanted to take time with [my mom], to have an excuse, even if she gives me everything… to be with her."
We've written many articles that feature Jane Birkin. Check out our article about classic 1970s songs that includes one of her hits

here

. You can also read about her fashion and how she raised her kids the French way

here

and

here

. 

Practice your French: Watch a short 1980 TV special about Birkin and the young Charlotte

here

. 
Nathalie Baye and Laura Smet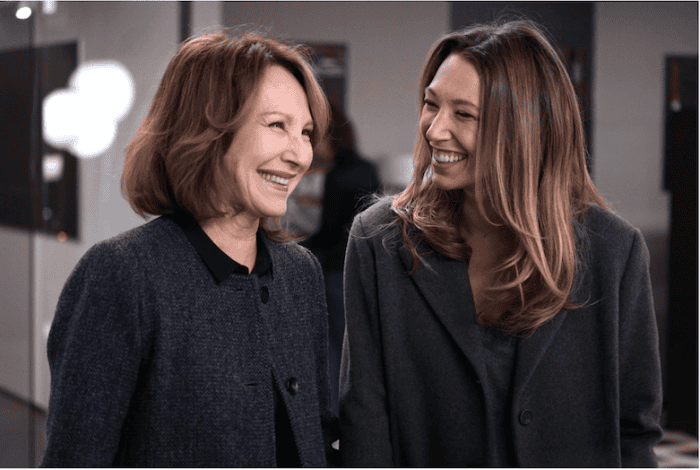 Nathalie Baye has acted in François Truffaut and Jean-Luc Godard's films and has won multiple César awards. In 2009, she became Chevalier de la Légion d'honneur. Her daughter, Laura Smet, whose father was legendary French musician Johnny Hallyday, is also a famous actress. You may have seen them act together in Call My Agent. In 2017, they started in Les Gardiennes. Watch the trailer here. 
Catherine Deneuve and Chiara Mastroianni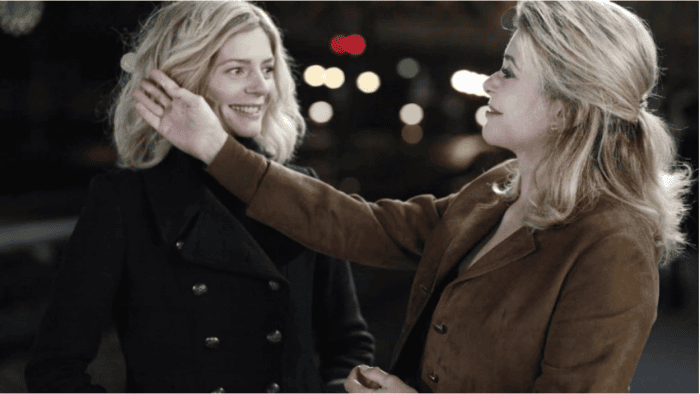 Catherine Deneuve has collaborated with the world's most revered directors (Jacques Demy, Luis Buñuel, Roman Polanski…) and might be the most legendary French actress working today. She starred in Demy's musical films The Umbrellas of Cherbourg and Les Demoiselles de Rochefort, which we highly recommend watching to improve your French. You can sing along to all the songs! The classic children's film Peau d'âne, in which she plays a fairytale princess, features in our "Greatest French Movies for Kids" article. Deneuve had an affair with Italian actor Marcello Mastroianni for several years, and their daughter, Chiara Mastroianni is also a famous actress, best known for working with Arnaud Desplechin. 
You can watch Deneuve and Mastroianni on screen together in Christophe Honoré's

Les Bien-aimés

(

The Beloved

). 
Marlène Jobert and Eva Green

Marlène Jobert is one of the most well-known actresses in France. She has worked with many of the most famous French directors, including Jean-Luc Godard, Louis Malle, Jacques Audiard, and Claude Chabrol, and acted alongside famous actors Yves Montand and Jean-Paul Belmondo. In 2007, she received an honorary César for her entire career. You probably have seen her daughter, Eva Green, in Casino Royale. She became famous in France in 2003 when she starred in Bernardo Bertolucci's film The Dreamers. 
Practice your French: Watch an interview with the mother-daughter duo

here

. 
Alexandra Lamy and Chloé Jouannet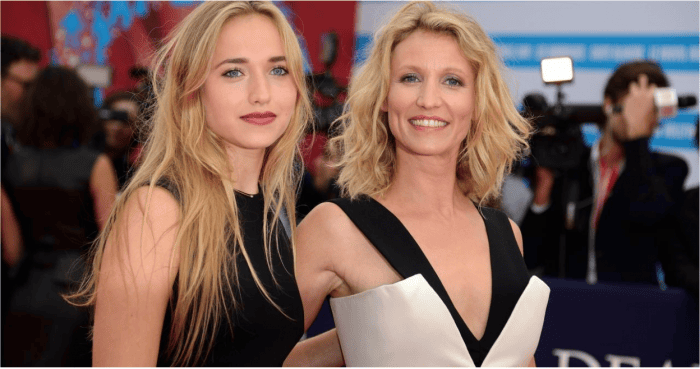 Alexandra Lamy isn't very well-known in the United States, but she's incredibly famous in France. In 1999, she began acting alongside Jean Dujardin in Un gars, une fille, and she married Dujardin a few years later. Lamy's daughter, Chloé Jouannet, acted with her mother in the 2009 comedy Lucky Luke and this year she starred in the movie Touchées that her mom directed. 
Michèle Laroque and Oriane Deschamps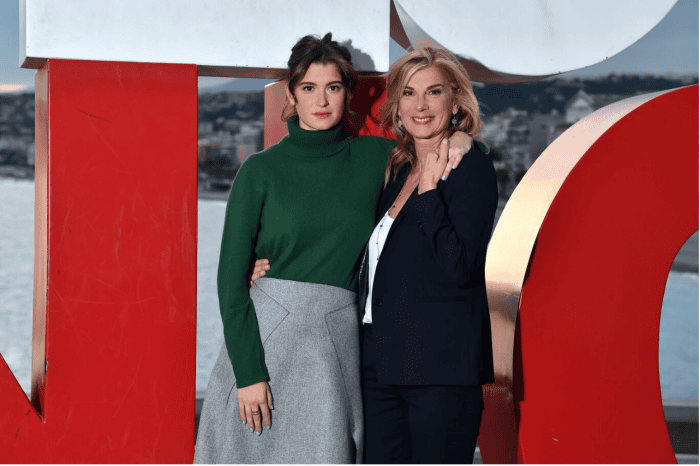 Michèle Laroque's career took off in 1992 when she appeared in Coline Serreau's film La Crise. Three years later, she was nominated for a César for her role in Pédale douce, and she's now appeared in tons of mainstream French movies. Her daughter, Oriane Deschamps, appears on screen with her in th 2006 romcom Comme t'y est belle ! and they often go on talk shows together. Watch a cute clip of them here. 
Vanessa Paradis and Lily-Rose Depp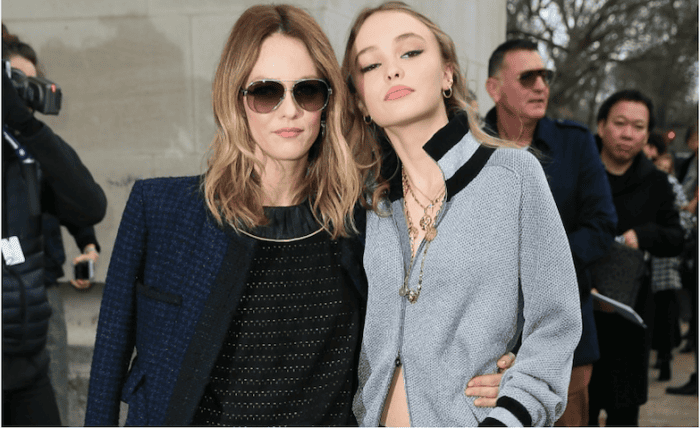 Paradis won France's César award for Most Promising Actress in 1990 for her debut performance in the film Noce Blanche, and went on to star in tons of films. But did you know that her career in film was launched by the song "Joe le taxi," which she sang at 14? It features in our "Top French Songs of the '80s" article. Her daughter, Lily-Rose Depp, made her cinematic debut in 2014, appearing in the comedy-horror flick Tusk. She was nominated for the César Awards for "Most Promising Actress" for her performances in The Dancer and A Faithful Man. Read about every time Depp followed in her mom's footsteps here. 
Practice your French: Watch a subtitled interview with Depp called "Etre 'une fille de', ça se gère comment ?" ("How do you deal with being the 'daughter of'?")
Other famous French mothers and daughters: 
Designer Inès de la Fressange and her daughter, model Nine d'Urso. Read about them

here

. 

Stéphanie de Monaco and Pauline Ducruet. Read about them

here

. 

Carine Roitfeld and Julia Restoin Roitfeld. Watch Julia talking about her mom and her daughter

here

.