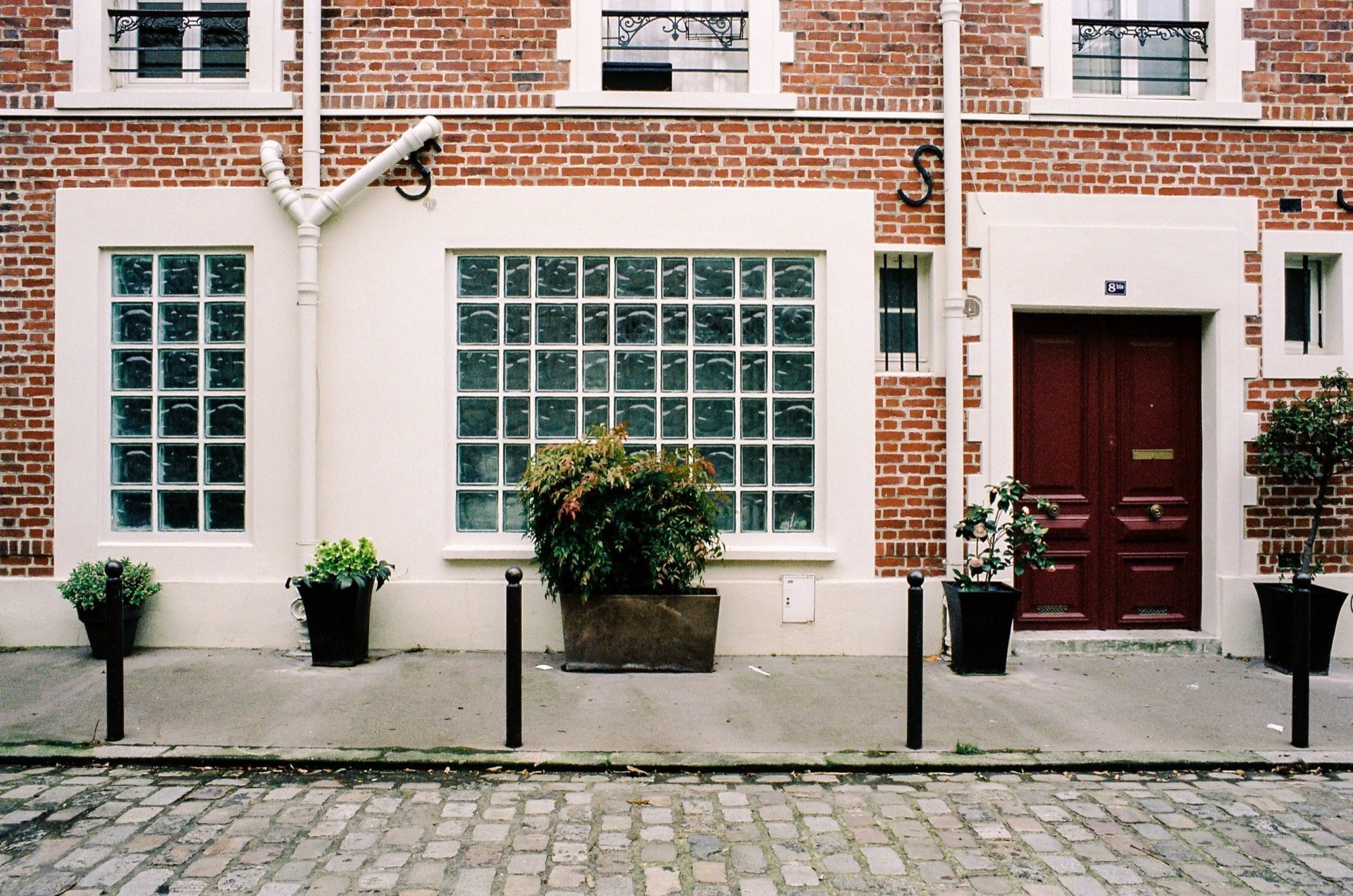 The search for an apartment in France can be intimidating, but it's a rite of passage that every foreigner goes through. From understanding listings to signing a lease, we're here to guide you through the whole process.
By Alaina Schwartz
FINDING THE RIGHT PLACE
Some of the most common websites people use to search for an apartment include seloger.fr, and leboncoin.fr (this one is similar to Craigslist, so you'll find more than just apartments on there). Or, try out the new app jinka.fr. Expat groups on Facebook are another great way to find an apartment, roommates, and seek advice from the people who have already been in your shoes.
For students and young professionals, special residences called "foyers" can be rented for a very affordable price. They're similar to dorms, and it's easy to meet other people your age. Some French universities have dorms, but they're less common and most students prefer to find their own housing.

UNDERSTANDING A LISTING
Now that you know where to find apartment listings, you'll need to understand them (this is where French comes in handy). In the United States, apartments are listed with the number of bedrooms they have. In France, the number of bedrooms plus the living room is counted. For example, an apartment that is a "trois pièces" (three rooms) has two bedrooms and a living room. "Trois pièces" can be abbreviated as "T3". The kitchen can be separate or integrated into the living space.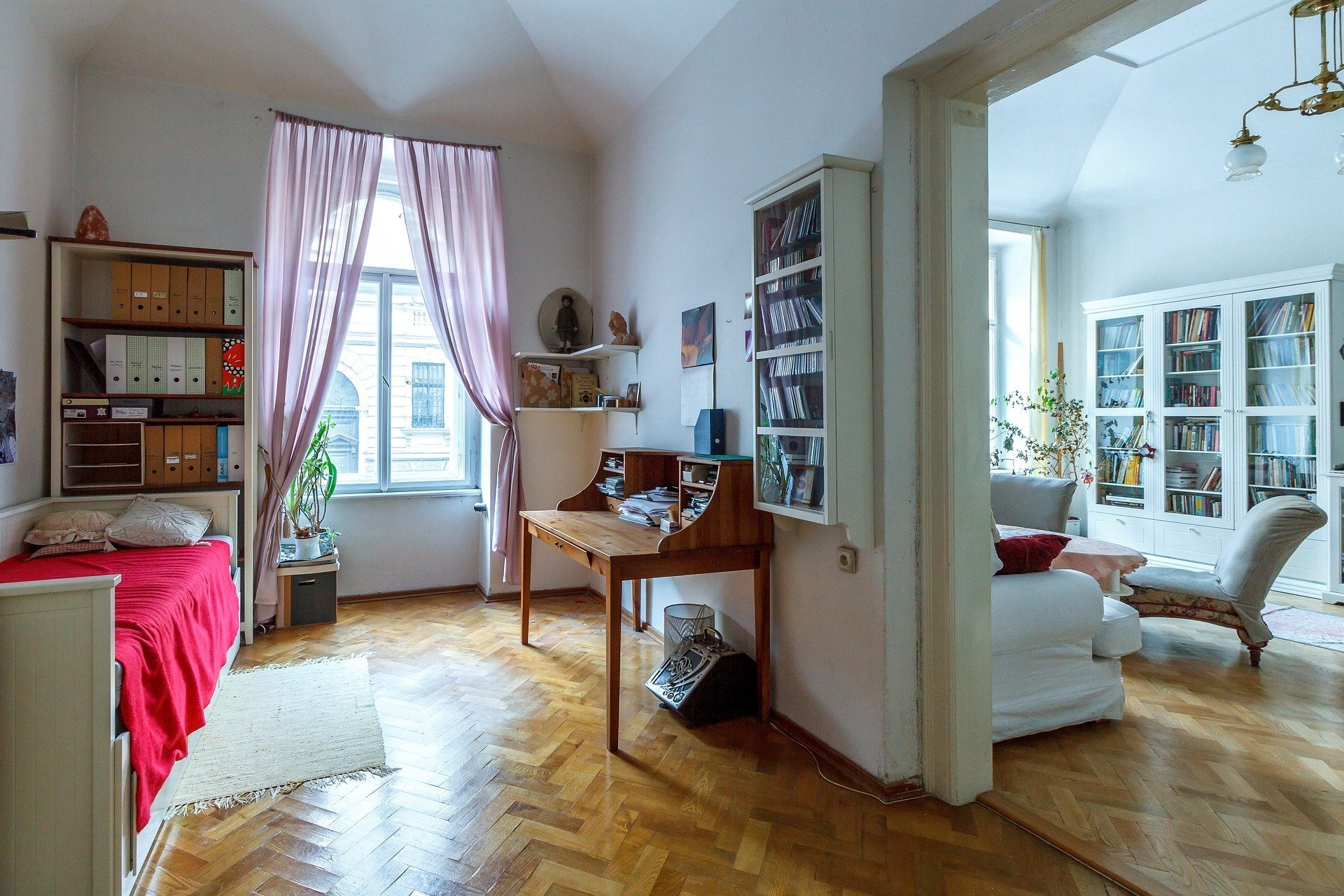 If you're moving to Paris, you'll come across listings for "chambres de bonnes". Chambres de bonnes are former maids' quarters, typically located on the top floor of classic Haussmann-style buildings. They're very small, and bathrooms are often communal. Your daily hike up those stairs will be rewarded with gorgeous views of the city.
The surface area of an apartment is measured in "mètres carrés" (square meters), and is abbreviated as m2. A studio in France falls anywhere between 9-32 square meters, or 97-344 square feet. For a quick conversion, simply multiply the number of square meters by 10.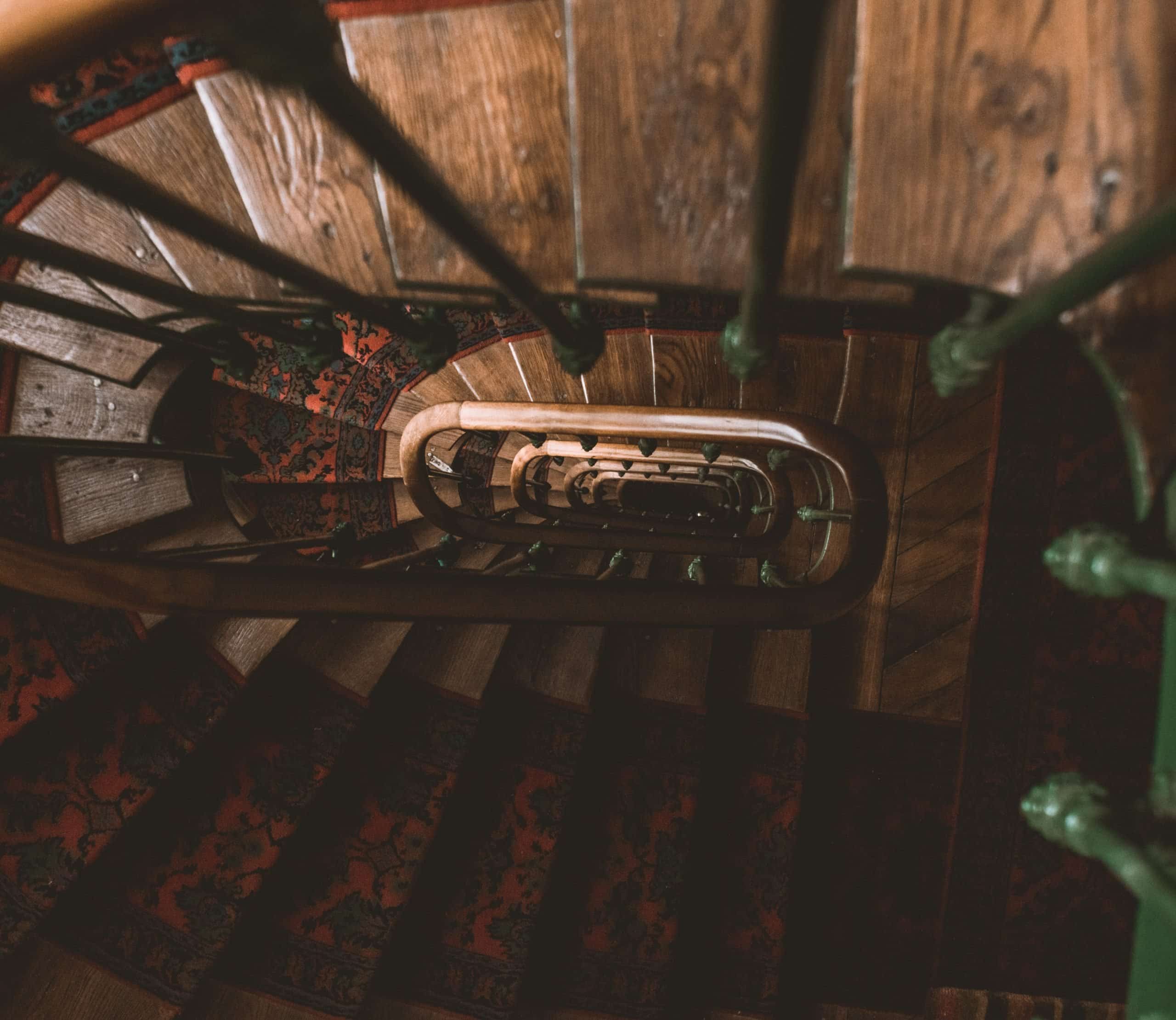 As if having to use the metric system weren't enough, floor levels are counted differently as well. The first floor is considered the first level above the ground, and the ground floor of an apartment building is called "le rez-de-chaussée". A fifth floor apartment in France is equivalent to a 6th floor apartment in the US. Make sure to note which floor an apartment is on, and whether the building has an elevator! If your building has an elevator, it'll likely be very small, and won't be able to fit more than two people. Watch out for the buttons as well, the ground floor button will read "0" or "Rdc".
Another important consideration is utilities. If utilities are included, you will see the words "charges comprises" (or "cc"). Pay close attention here, since sometimes only certain utilities are included. 
In terms of security, most apartment buildings in France don't have a doorman, though some have a "gardien·ne" (or "concierge"). The building's gardien·ne lives on the ground floor and manages mail deliveries, cleaning, and any issues the residents may have. It's also common for buildings to have "un digicode" (keypad) and/or "un interphone" (intercom).
READY TO APPLY
Once you've found your perfect place, you'll need to put some documents together to create "un dossier" (a dossier). Requirements may vary depending on the listing, but we've put together a list of some common ones:
Your last three bank statements
"Attestation d'employeur" (letter of employment)
"Attestation de scolarité" (if you're a student, a letter from your school certifying that you are enrolled)
Photocopies of your ID, "carte de séjour" (residence permit), and/or "carte d'étudiant·e" (student ID)*
A copy of your RIB, or "relevé d'identité bancaire". This document is your bank account's form of ID. Every French bank account has one, and it lists all of your account's essential information. It's similar to an ABA routing number, with the addition of your bank's name, branch address, account number, and IBAN, among other identifying codes.
Depending on your situation, you may not have or need some of these documents, so always double-check with the realtor. You may be asked for multiple copies of these documents, so make sure you have a back-up (and maybe even a back-up back-up—the French really like paper). 
If you're required to have a guarantor, you'll need to provide copies of their documents as well. In most cases, your guarantor has to be French. If you don't know anybody in France who can do this for you, there are companies that can act as your guarantor for a fee.
Finally, you'll need to have a French bank account, which may require some finesse. To open a bank account in France, you must already have a French address. You read that right, you need a bank account to get an apartment, and you need an apartment to open a bank account. Luckily, you can use a temporary address—just ask your school, employer, or a friend to write you a letter called an "attestation d'hébergement" (proof of accommodation), which certifies that you're living at a certain address.
Bonus Tips
Use your passport as a primary form of identification. American passports are printed in both English and French, so anyone will be able to understand it.
If you can, use a French phone number to contact realtors and landlords, and speak as much French as possible! If you don't speak French yet, ask a French person to help you make calls and read the fine print on any documents.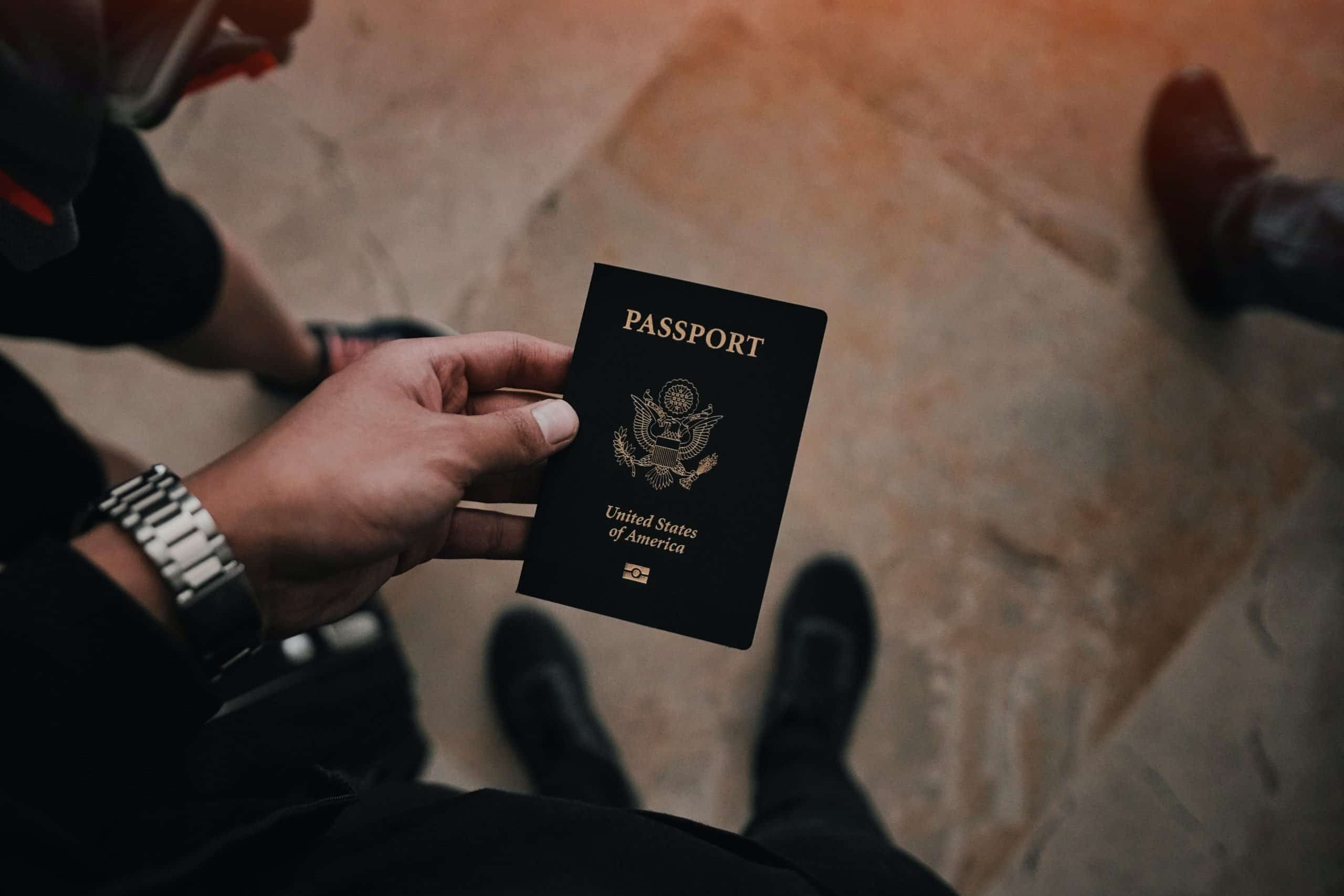 AVOIDING SCAMS
Scams can happen anywhere, but it's easier to be taken advantage of as a foreigner, especially if you don't speak much French. If you use a real estate agent, always make sure that they actually belong to the agency they say they do, and verify that their agency is reputable and reliable. Here are some red flags to look out for:
The realtor is putting excessive pressure on you throughout the process.
The realtor asks you to pay a deposit before you have signed a lease agreement or asks you to sign without seeing the apartment first.
There's a big disparity between the price of an apartment and its size/quality/location—if it seems too good to be true, it probably is.
When it's time to pay your deposit and rent, wire payments are most secure. That said, it's still very common to pay your rent in cash or with a check. If you do this, always ask your landlord for a receipt or written acknowledgement. If you're mailing your rent, or any other important documents, make sure to send it via "courrier recommandé" (certified mail). This way, you will have a receipt for anything you send, and the post office will provide you with electronic confirmation that it was delivered.
YOU DID IT!
Now that you've found your perfect appartement, pick up a bottle of wine to celebrate. If you haven't had your electricity turned on yet, enjoy by candlelight.
VOCABULARY
un appartement (appart') – an apartment
une agence immobilière – a real estate agency
une location – a rental
le loyer – the rent
un bail – a lease
un garant – a guarantor
meublé, non meublé – furnished, unfurnished
une annonce – a listing
un jardin – a garden, a yard
un·e locataire – a tenant
un·e propriétaire – a landlord
une sous-location (sous-loc) – a sublease
une pièce – a room
une chambre – a bedroom
un balcon – a balcony
une place de parking/stationnement – a parking space
une cave – a basement storage space